Recently two monster storms: Hurricane Irma and Hurricane Maria left a path of destruction as they wreaked havoc in several Caribbean islands. These dangerous hurricanes devastated Dominica, Barbuda, Tortola, Puerto Rico and others.
Barbados has been very fortunate for many years and has not experienced a major hurricane since 1955.  One of the reasons for this is geographic location as Barbados is located further south than many of the islands that have been repeatedly affected and is said to lie outside of the "hurricane belt".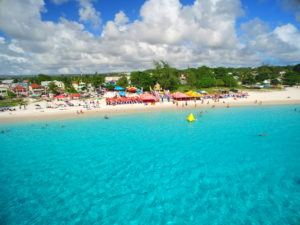 The organizers of the Barbados Open Water Festival have received numerous queries from swimmers regarding the damage received to the island and inquiring if in fact the sixth Open Water Festival would be hosted. Many confused Barbados with the small island of Barbuda when the devastation there was reported on American news and others who are not familiar with Caribbean geography assumed Barbados had also been hit.
BOWF organizer Kristina Evelyn noted, "We are indeed grateful in Barbados.  Many islands nearby are suffering in the aftermath and residents of Barbados recognize their need.  There has been an outpouring of support from Barbadian citizens and companies who have been donating supplies, money, equipment and time as items are collected, packed and shipped, especially to the nearest affected island of Dominica."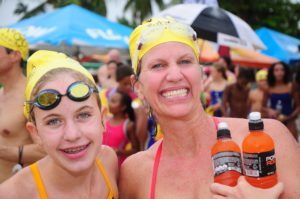 The Festival plans to play its part and will provide an avenue for swimmers in the upcoming event to make a monetary donation at the registration desk to assist in relief efforts.  Following the Festival a reliable charitable organization will be identified and all proceeds from swimmers and a contribution from the Festival will be forwarded to them.  Additionally, the Festival will ascertain what food/medical items are still urgently needed in November and provide a collection point at the swim venue for said items.
The sixth Barbados Open Water Festival is scheduled for Nov 1-5, 2017 and entries have been received from North & South America, Europe and across the Caribbean.  The expanded Festival is now offering four distances: 1.5K, 3.3K, 5K and 10K as well as three days of practice swims ahead of the competitive races. We look forward to welcoming the US National 5K champion David Heron on his first visit to Barbados along with previous winner Taylor Abbott and many other returning swimmers of all ages and abilities.
Follow Swim Barbados Vacations on Twitter here.
Like Swim Barbados Vacations on Facebook here.
Open Water Swimming News is courtesy of BOWF.