Blueseventy has agreed to a partnership with US backstroke ace, David Plummer. A silver medallist from Barcelona's FINA World Swimming Championships last year, David will wear nero14 jammers in competition during 2014.
One of the most respected members of the national team, David has been winning senior national medals for ten years and racing internationally since 2007. He memorably finished third at the Olympic Trials in 2012, but bounced back from the disappointment of narrowly missing out on the London 2012 Games with a silver medal at the World Championships in the 100m backstroke.
Minnesota based David said:
"It's my dream to go to Rio and having the support of blueseventy is a nice boost. I'm impressed with their performance swimwear. The nero14 is compressive, fast and comfortable."
He added: "My next big meet is Mesa Grand Prix, then I'm planning on competing at the Santa Clara Grand Prix and Nationals. There are no guarantees for the Pan Pacific Championships, we have to go through qualifying but ultimately it's all about the Olympics so keeping the focus and perspective on achieving that goal is what it's all about."
Roque Santos from blueseventy said:
"At 28 David is one of the most experienced members of the national squad and we really value his input and influence. He's one of the hardest working, nicest guys in swimming."
He added: "David has a singular focus to go to Rio, and he's got the experience to know what swimming really means to him and his family. We're right behind him and his Olympic aspirations and we wish him well for 2014. A good performance at Nationals in August will hopefully see him to the Pan Pacific Championships in Australia."
David's 2014 race schedule:
Mesa Grand Prix, Arizona, 24-26 April
Santa Clara Grand Prix, California, 19-22 June
National Championships, Irvine, California, 6-10 August
*Pan Pacific Games, Gold Coast, Australia, 21-25 August  (subject to qualification)
Follow David on Twitter: @davideplummer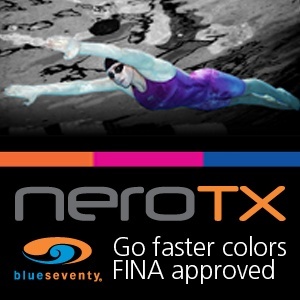 blueseventy, aptly named to suggest 70% of the earth covered in water, is the world leader in triathlon and open water wetsuits, swimskins and goggles.  Since 1993, the Seattle-based company has designed, tested, refined and crafted products using superior materials and revolutionary details that equate to comfort, freedom from restriction and ultimately a competitive advantage in the water. blueseventy products have instilled confidence in beginners as well as carried world-class athletes to victory. blueseventy products can be found in more than 250 retail locations across the U.S. and in 30 countries. For more information, visit www.blueseventy.com. The water is open.
Follow blueseventy on Twitter here.
Like blueseventy on Facebook here.
 This release was provided to SwimSwam courtesy of blueseventy.