Articolo e ricostruzione a cura della collega Annika Johnson. Puoi leggere l'articolo in inglese qui
L'assalto al Campidoglio degli Stati Uniti ha avuto origine a Washington il 6 gennaio 2021. A scatenarlo sono stati i sostenitori del presidente uscente Donald Trump. La rivolta parte dalla contestazione del legittimo risultato delle elezioni presidenziali del 2020.
Tra i molti video della rivolta che sono stati postati sui social media c'è quello della polizia che cerca di liberare la Rotonda del Campidoglio degli Stati Uniti. Questo filmato è stato realizzato dal reporter di Townhall Julio Rosas.
In quel video si vede un uomo alto che indossa una giacca della squadra olimpica degli Stati Uniti. Le forze dell'ordine stanno attualmente indagando se quell'uomo è la medaglia d'oro olimpica Klete Keller.
A SwimSwam sono arrivate segnalazioni di persone che hanno identificato l'uomo come Keller dopo aver visto queste immagini: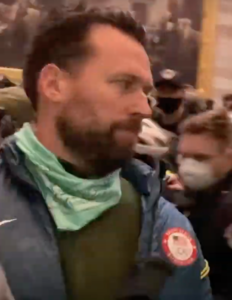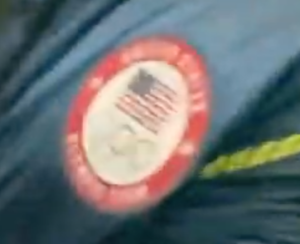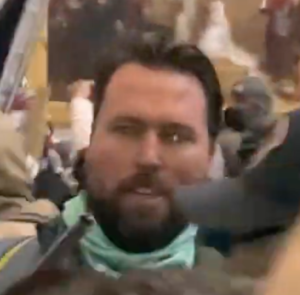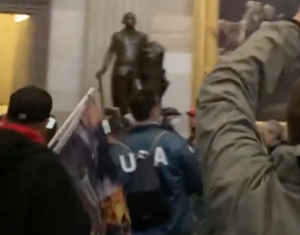 Nel video, l'uomo che sembra essere Keller si vede con spalle alla polizia mentre gli agenti spostano la folla verso le uscite.
Trump supporters fought back after Capitol Police moved in to retake the Rotunda. pic.twitter.com/4e7mNyqWZy

— Julio Rosas (@Julio_Rosas11) January 6, 2021
L'Assalto a CAPITOL HILL
Presidente in carica degli Stati Uniti, Donald Trump, ha contestato i risultati delle elezioni svoltesi nei primi di Novembre del 2020. Mercoledì, i repubblicani del Congresso hanno presentato le loro ultime contestazioni ai voti al Collegio Elettorale. Il Congresso ha contato e confermato i voti del Collegio Elettorale di ogni Stato, timbrando così i risultati e mettendo a tacere le accuse di brogli elettorali.
Tuttavia, intorno alle 14.00, prima che si potesse procedere alle votazioni del Congresso, la folla ha fatto irruzione nell'edificio del Campidoglio. La Polizia del Campidoglio degli Stati Uniti ha descritto il caos che ne è seguito in un comunicato stampa il giorno dopo:
"Questi individui hanno attaccato attivamente gli agenti della Polizia del Campidoglio degli Stati Uniti e altri agenti in uniforme con tubi di metallo, hanno scaricato sostanze chimiche irritanti e hanno preso altre armi contro i nostri agenti. Erano determinati ad entrare nel Campidoglio causando gravi danni".
Le violenze hanno provocato cinque morti, tra cui un ufficiale della polizia del Campidoglio, Brian Sicknick. Sono morti anche quattro rivoltosi.
Klete Keller ha cancellato tutti i suoi account sui social media. Prima della loro cancellazione era un convinto sostenitore del presidente Trump.
Keller ha frequentato la USC nel 2000 e nel 2001 prima di dedicarsi al nuoto. Si è poi allenato sotto la guida del capo allenatore Bob Bowman.
Ha terminato la sua carriera collegiale sotto la guida dell'USC e dell'allenatore del Trojan Swim Club Dave Salo.
Dopo la laurea, Keller ha trovato lavoro presso un'agenzia immobiliare con sede in Colorado e Ohio.
Lunedì mattina, SwimSwam ha chiamato il luogo di lavoro per le verifiche del caso. Hanno confermato che era un dipendente in servizio e sembravano ignari del video del Campidoglio o del possibile coinvolgimento di Keller nella rivolta.
Keller ha vinto un totale di 5 medaglie olimpiche nel corso di 3 Olimpiadi in cui ha rappresentato il Team USA.
Sidney 2000 – bronzo, 400m stile libero
Sidney.2000 – argento, 800m stile libero
Atene 2004 – oro 4×200 stile libero maschile
Atene-2004 – bronzo 400m stile libero
Pechino 2008 – oro staffetta 4×200 stile