When athletes travel, external factors in the travel day can be disruptive to their meet preparation. The elite athlete takes steps to minimize any negative impact from traveling—whether or not the day goes as planned. Here are a few tips to help you travel smoothly for a competition.
1. Hydrate. Bring a large, empty water bottle to fill up in the terminal once you pass security. Having a full bottle of water to drink on the plane will minimize your dehydration from flying at altitude. The carts that bring around refreshments do not offer nearly the amount of fluid you should be drinking to stay hydrated. Even with a bottle in hand, remember to fill it up after you land to continue the hydration process.
2. Pack Critical Items in Your Carry-On Bag. Losing a checked bag happens too often. To prevent this from hindering your swim meet readiness, keep your most vital necessities close by. Pack your warmup suit, racing suits, goggles, and cap in your carry-on so you have access to them at all times. Make sure to pack healthy snacks for the travel day, such as apples, almonds, carrots, and bars. Unexpected delays on the flight can extend your travel time, so maintaining consistent blood sugar levels can help you overcome the fatigue from travel. Wash your hands with soap or use hand sanitizer before you eat as a way to minimize germ transfer on planes.
3. Bring a Foam Roller. Have a travel-sized foam roller with you for the travel day and to have at the meet. While on a layover or while waiting at the airport gate, foam rolling is a fantastic way to keep muscles loose and enhance blood circulation; on long flights your circulation decreases and the exchange of nutrients and waste in muscle tissue is impeded. Rolling can stave off the stiffness that accompanies travel days.
Planning ahead with your hydration, food, and foam roller can help you acclimate better post-travel. Precautionary measures like keeping your racing suit close by will prevent any stress from travel mishaps. Prepare as thoroughly for traveling days as you do with every other aspect of your training, and your performance will benefit from it!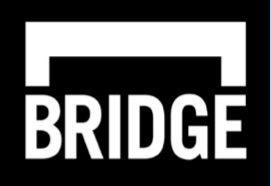 BridgeAthletic works with elite professional, collegiate, and club swimming programs to provide a turnkey solution for dryland training.  Led by Nick Folker, the top swimming strength and conditioning coach in the world, our team builds stroke-specific, custom-optimized dryland programs for each of our clients. The individualized workouts are delivered directly to athletes via our state of the art technology platform and mobile applications. Check Nick and BridgeAthletic out as recently featured in SwimSwam.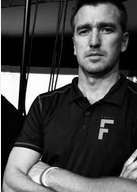 Nick Folker is the Co-Founder and Director of Elite Performance at BridgeAthletic. Nick's roster of athletes includes 35 Olympians winning 22 Olympic Medals, 7 team NCAA Championships and over 170 individual and relay NCAA championships.   Megan Fischer-Colbrie works as the Sports Science Editor at BridgeAthletic.  Megan was a four-year varsity swimmer at Stanford, where she recently graduated with a degree in Human Biology.
The Championship Series by BridgeAthletic is designed to empower athletes with tips from the pros that will help them reach peak performance come race day.  We will be covering competition-focused topics such as nutrition, recovery, stretching, and mental preparation.
Follow BridgeAthletic on Twitter here.