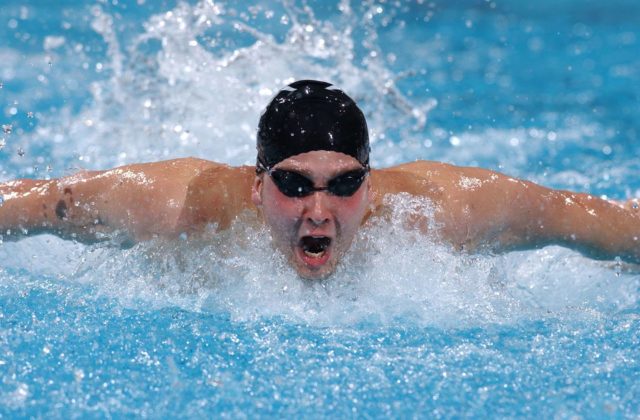 For 42 seasons, the Longhorns Swim Camp has offered elite-level instruction with a fantastic summer camp experience! Led by Texas Head Coaches Eddie Reese and Carol Capitani, camp is held in the world renown Jamail Texas Swimming Center on the University of Texas at Austin campus.  Home to 23 National Championship teams, it is considered one of the finest aquatic venues in the world.
2020 SUMMER CAMP DATES:
Session 1:  May 24 – 29


Session 2:  May 31 – June 5 —

SOLD OUT! 
Session 3:  June 7 – 12


Session 4:  June 14 – 19 —

SOLD OUT!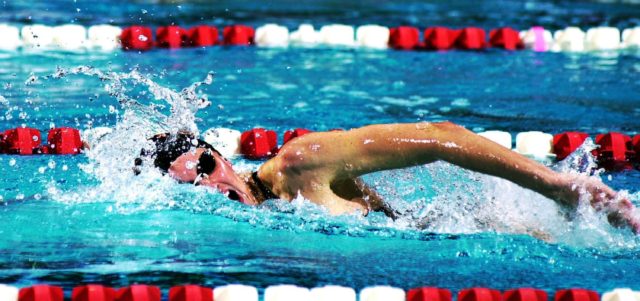 CAMP FEES
Overnight camp: $1070 per session
Day camp: $970 per session.
Overnight camp fees cover all room & board (Sunday dinner – Friday breakfast), supervision, facility use, bus transportation to/from the pool, and camp t-shirt.  Day camp fees cover supervision, facility use, bus transportation to/from the pool, camp t-shirt, and camp meals (Sunday dinner, Monday-Thursday lunch & dinner).  For those staying more than one week, there is a $75 charge for the weekend stay (meals not included).
A $175 NON-REFUNDABLE deposit is required to reserve a space in camp.  Balance of camp fees due by May 1, 2020.  After May 1, the remaining balance must be paid by cashier's check, money order or credit card, and a $25 late fee charged.  ALL camp fees must be paid and forms submitted prior to arrival at camp.  Fees not paid by May 5, 2020 result in forfeiture of camp space.  Fees cannot be paid at check-in.  Cash payments are not accepted.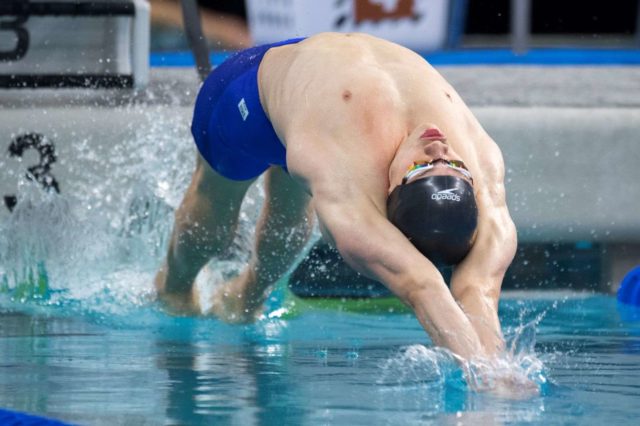 Camp session sold out? Get on the Wait Lists!  To wait list for a session:
When a session sells out, an online wait list option will automatically open up.  You may waitlist for the session(s) of your choice at no charge.  If you have a second session option, it may be a good idea to register for that session as well as the wait list.  If space opens up in your waitlisted session, you can transfer between sessions at no charge.
If space becomes available, you will be contacted by E-MAIL and have 48 hours to accept or decline the space. Please be sure to provide an account e-mail address that is checked frequently.
There is no guarantee that space will become available, or when it will happen. Cancellations can happen months in advance or the day before a session begins. Every summer is different in how many people gain a spot in camp off the lists.
If space does not become available, your e-mail address will be added to the mailing info list for the following year's camp. If your e-mail changes, please update your online account to continue receiving e-mails from the camp. Online registration usually begins on/around December 1.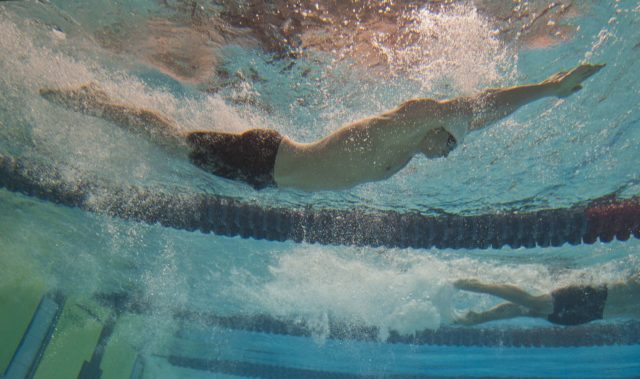 SEE THE TEXAS SWIM CENTER

Per NCAA rules, all sport camps and clinics conducted by The University of Texas at Austin are open to any and all entrants and enrollment is only limited based on age, grade level, gender, or number restrictions as specified by each camp.  NCAA guidelines prohibit payment of camp expenses (e.g., transportation, camp fees, spending money, etc.) by a representative of The University of Texas' athletics interests.  NCAA rules also prohibit free or reduced camp admission for prospects (9th grade and above).
Longhorns Swim Camp is a SwimSwam partner.