SERGIO LOPEZ SWIM CAMPS
Come join 3-time Olympic Coach and 1988 Bronze medalist, Sergio Lopez. as he teaches you the techniques and drills that have helped Olympians and World Ranked Swimmers around the world. During camp swimmers will focus on improving their technique, and mental strength while building positive relationships with other swimmers in a dynamic environment.
Coach Sergio will be joined by the Virginia Tech Coaches Josh Huger, Steve Steketee, Jacy Dyer, and Albert Subirats to ensure a small coach to camper ratio, along with other Virginia Tech staff and camp counselors.
All swimmers must be registered through USA Swimming, with a USA Swim Club. Or, they can purchase a flex pass membership through Virginia Swimming.
Join Virginia Tech Head Coach Sergio Lopez in a dynamic learning environment for swim camp this summer.  This camp focuses on technique instruction, race preparation, & mental training.  We also offer an additional early morning training session for swimmers 13 and older.  Coach Sergio will be joined by the Virginia Tech coaching staff as well as additional expert university staff, camp counselors, and guest speakers to provide a positive, informative, and fun experience.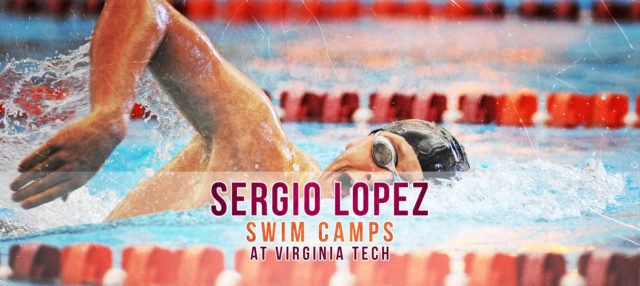 DATES
Camp 1 | Sunday,  June 9th – Thursday, June 13th
Camp 2 | Sunday, June 16th – Thursday, June 20th
WHO 
Ages 8 – 18
COST
Overnight | $800 per Swimmer
Commuter | $700 per Swimmer
DEPOSIT OPTION
$150 per Swimmer, Balance Due April 1st
UNDERWATER VIDEO ANALYSIS
Cost | $40
Underwater video analysis in which the swimmer selects one stroke and will receive a high quality video file containing personalized voice-over feedback from a Virginia Tech University coach at both full speed and slow-motion.
DAY 1
**Tentative schedule, subject to change without notice.
3:00pm – 4:00pm | Check in at the dorms first if you are an OVERNIGHT camper, then proceed to the pool. CAMPERS BRING SWIMSUIT!
3:00pm – 5:00pm | Registration and pictures at the pool. Please put on camp shirt immediately following check in for group photo. Camp store will be open 3:00-4:30pm.
5:00pm | Orientation meeting at the pool. Parents are welcome to stay.
5:30pm | Dinner (Campers & Staff Only)
6:30pm – 8:00pm | Pool Session
8:00pm | Group Activity
8:45pm | Commuters Picker Up
9:00pm | Dorm Curfew
9:30pm | Lights Out
DAY 2, 3, 4
**Tentative schedule, subject to change without notice.
6:00am – 7:10am | Optional Morning Practice (13 & Older)
7:00am | Rise & Shine Everyone Else
7:20am | Walk To Dining Hall
7:25am – 8:05am | Breakfast at Dining Hall
8:15am | Commuters Dropped Off
8:20am – 9:20am | Dry Land
9:30am – 11:30am | Technique Instruction & Practice. Camp Store open 11:30am-Noon.
11:45am – 12:45pm | Lunch at Dining Hall
12:50pm – 1:45pm | Personal Time / Rest at the Dorm
2:00pm – 4:00pm | Technique Instruction & Practice. Camp Store open 4:00pm-4:15pm.
4:20pm – 5:20pm | Group Activity
5:35pm – 6:20pm | Dinner
6:30pm – 7:30pm | Speaker
7:35pm – 8:45pm | Group Activity
8:45pm | Commuters Picked Up
9:00pm | Dorm Curfew
9:30pm | Lights Out
DAY 5
**Tentative schedule, subject to change without notice.
6:40am | Wake Up & Pack Up
7:20am | Walk To Dining Hall
7:25am – 8:05am | Breakfast at Dining Hall
8:15am | Commuters Dropped Off
8:20am – 9:00am | Dry Land – Student Activity Center
9:00am – 10:00am | Review
10:15am – 11:30am | Mini Meet at the pool, Awards, Wrap up. Parents welcome to watch! Camp Store open.
11:30am | Check out at the pool with parents and then proceed to the dorms with parents to retrieve your belongings. TURN IN KEY CARD! $50 fee for keys not returned.
Coaching Staff
Sergio Lopez Miro
Head Coach
Sergio joined the Hokies after spending the two seasons as the associate head coach at Auburn University, following a two-year stint as the head high performance coach of the Singapore Swimming Association. Lopez Miro owns previous head coaching experience at West Virginia from 2004-07, where he was a two-time Big East Men's Coach of the Year. His list of notable pupils includes Olympic gold medalists and NCAA champions Ryan Murphy and Joseph Schooling.
Following his stint at WVU, Lopez led the prestigious Bolles School in Jacksonville, Florida from 2007-14. During his tenure, he led both the boys' and girls' teams to state titles and his teams held five of the 11 independent school national high school records. In addition, the boys team claimed four national titles while the girls finished as runners-up twice. Murphy and Schooling both swam for Lopez Miro at Bolles.
The Barcelona, Spain native was a member of the Spanish national team from 1984-96. He won a silver medal at the 1993 World Championships and has held European and U.S. Open records as well as 14 records in Spain. Lopez Miro claimed a bronze medal at the 1988 Olympics in the 200 breaststroke.
Lopez Miro began his coaching career as a volunteer at Arizona from 1994-96. From 1996-97 he was the technical director at the Cantabric Swimming Federation in Santander, Spain before returning to the U.S. to serve as the head coach at Hillenbrand Aquatics in Tucson, Arizona.
Josh Huger
Assistant Coach & Recruiting Coordinator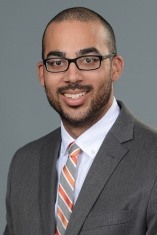 Called a tireless worker by his peers, Huger has brought excitement back to Tech's sprint program and has quickly developed into formidable recruiter on the national state.Prior to joining the H2Okies, Huger was an assistant coach at William and Mary, he served as the sprint coach as well as the travel coordinator. He helped coached the Tribe to its first men's team title in 2015 and a second place finish in 2014. He also led the women to two consecutive third place finishes in 2015 and 2014.
During his time with the Tribe he coached swimmers to 18 school records, three conference records and three freshman records. His swimmers have won 11 CAA Titles, two CAA Female Rookie of the Year honors, 13 CAA and 3 ECAC Swimmer of the Week Awards. Huger has also had 18 NCAA B-Cuts.
Prior to William and Mary, he was an assistant coach at Indiana University of Pennsylvania. There, Huger coached four swimmers to nine All-American honors including a Division II national champion and record-holder. In the PSAC, his swimmers collected 31 school records, 58 NCAA consideration performances and two automatic-qualifying efforts. They also won 11 conference titles and IUP's first relay gold in 13 years.
Jacy Dyer
Assistant Coach
Jacy Dyer joined Virginia Tech swimming and diving as an assistant coach in August 2018.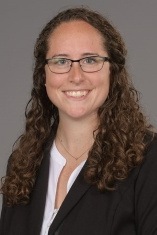 Dyer joined the Hokies after four seasons as an assistant coach at James Madison, helping to lead the team to the 2018 CAA title as the Dukes secured nine individual medals and the 200 free relay title. During her tenure, JMU also finished as runner-up the other three seasons, capturing 20 individual and seven relay medals over the span.
Prior to JMU, Dyer was an assistant at the University of Toledo, helping to guide the team to the 2012 MAC Championship while coaching an All-American that season. In addition to her collegiate experience, Dyer has served as camp and club coaches throughout the state of Virginia.
Dyer was an NCAA qualifier while competing for Toledo in the 1650yd free, 500yd free and 200yd free. She was a 2012 Olympic Trials qualifier and earned a world ranking of 38th in the 1500m freestyle. Dyer was tabbed the Mid-American Conference Swimmer of the year in 2010 and claimed 16 medals at the MAC Championship during her career including: 10 gold, three silver and three bronze.
Albert Subirats
Assistant Coach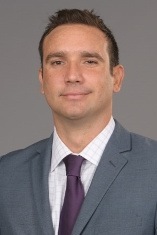 Albert Subirats joined the Virginia Tech swimming & diving staff as an assistant coach in August 2018.
Subirats is a four-time Olympic qualifier for Venezuela, having made the cut in 2004, 2008, 2012 and 2016. In 2007 he claimed Venezuela's first (and only to date) long-course medal, winning bronze in the 100 fly at the World Championships and in 2010 he was the World Champion in the 50m fly.
He holds the Venezuelan long course records individually in the 100m free, 50m fly, 100m fly (also the South America record) and 100m backstroke. Along with his relay teammates, Subirats holds records in the 4x100m free relay and 4x100m medley relay. He is a three-time winner of Venezuela's Sportsman Athlete of the Year, taking the title in 2006, 2007 and 2009 and is the most decorated swimmer in the history of the South American and Central American Games.
"I am very thankful for the opportunity Coach Sergio and the administration at Virginia Tech have given me," said Subirats. "I cannot wait to start working with such a talented coaching staff and group of athletes. I believe this team can achieve anything under the leadership of Sergio and the rest of the staff, I feel ready for this great challenge."
CHRISTIANSBURG AQUATIC CENTER


In 2010, the Virginia Tech swimming and diving teams moved their home to the Christiansburg Aquatic Center after spending decades at the pool inside of  War Memorial Gym on Tech's campus.
A joint venture between the town of Christiansburg and Tech, the nearly $15 million CAC officially opened its doors in July of 2010, and it serves as the hosts of the Hokies' home meets in addition to the teams' practice facility.
The facility ranks as one of the best in the ACC and drew conference-wide recognition in the winter of 2012 by serving as the hosts for the ACC Championships. Tech fared well at its home venue, with the men's team finishing a program-best second and the women's team coming in fourth.
The CAC, a 62,000 square-foot facility, features a full-size, 50-meter Olympic-style pool, which is double the length of the pool at War Memorial Gym. All collegiate competitions take place in 25-yard lanes – a distance that is achieved by properly positioning the pair of 6-foot bulkheads. A long-course option, though, allows the swimmers to work on their endurance.
The pool has depths ranging from 7 to 17 feet. The lanes are 9 feet wide, which makes for a faster pool, and the average water temperature of the pool is 82 degrees.
Sergio Lopez Swim Camps at Virginia Tech is a SwimSwam camp partner.