The Kentucky Wildcats have picked up the versatile Bailey Bonnett for their class of 2021.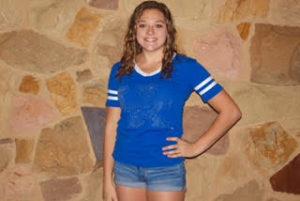 Coming from Pennsylvania, Bonnett trains club with the Fox Chapel Killer Whales and swims prep for Highlands High School in Natrona Heights, PA. She is the defending AA State champion in the 500 free, and returns after finishing in runner-up position in the 200 IM last season.
Bonnett is very strong in a wide range of events, as shown by her top times below.
Top Times (SCY)
200 free – 1:52.65
500 free – 4:52.00
100 breast – 1:01.94
200 breast – 2:13.87/2:33.77*
100 fly – 55.79
200 fly – 2:01.77
200 IM – 2:00.57
400 IM – 4:19.55/4:54.75*
*denotes a 2016 Olympic Trials cut in LCM
Kentucky is a rising program in the gritty SEC, and Bonnett is another very strong talent coming in for the Wildcats. She's already at C/B bubble level SEC scoring in both breaststrokes, while she could be an SEC scorer in either IM with a little improvement over the next year.
Bonnett will add to a breaststroke group that will lose Kendra Crews after this season, though she'll get a chance to train with current freshman Asia Seidt, who's incredibly versatile as well.