Grab a piece of America's best distance swimmer before he becomes the world's best distance swimmer! Fike Swim is giving away a signed Zane Grothe race cap to one lucky winner. All you have to do to be entered to win is leave a comment on this article or on the Fike Swim Facebook or Instagram giveaway posts. The winner (US residents only) will be chosen by Zane himself on Friday, January 26th at noon CST.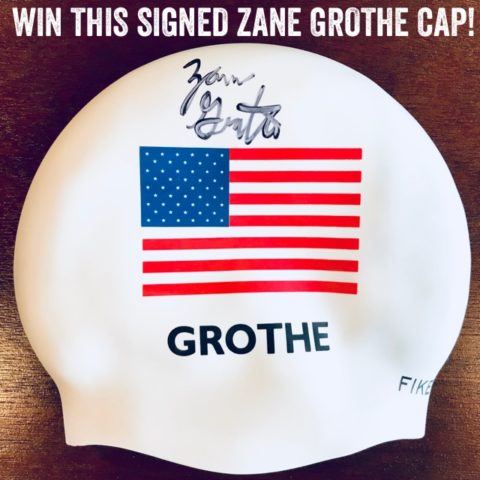 You can support Zane on his journey to Tokyo by following his Instagram and Facebook pages, and you can see more interesting content like this by following Fike Swim (Instagram | Facebook), a proud sponsor.
Good luck, SWIM DIFFERENT! And #traininzane
About Fike Swim
"We design products exclusively for the toughest sport in the world.  We unapologetically place swimmers on a pedestal.  The rigors they embrace on a daily basis can only be understood by another swimmer and they deserve a company focused 100% on helping them succeed.  Whether you're just starting out or training for Tokyo, we stand behind you."
– James Fike, Founder


Fike Swim Products was born when founder James Fike put a brick on top of a kickboard and transformed just another legs-only kick set into a total body workout felt into the next day. Since then it's been our mission to create unique swim equipment with the single-minded goal of making you faster. We don't sell toys. We create tools to help you reach your potential.
Swim product courtesy of Fike Swim, a SwimSwam Partner.