Courtesy of Gary Hall Sr., 10-time World Record Holder, 3-time Olympian, 1976 Olympic Games US Flagbearer and The Race Club co-founder.
Rebecca Soni is a 6 time Olympic Medalist (3 Gold), World Record Holder and first woman under 2:20 in 200 meter Breaststroke and Yogini. In this interview learn how Rebecca used Yoga during her career as an elite athlete eventually replacing her weight lifting program entirely with yoga. Watch her fluid movements as she has developed her practice of yoga and see for yourself how these movements can help her swimming. Reb was drawn to yoga at first, as a way to really pay attention to what was happening in her body in and out of the water.
Learning how to hold your body in certain ways can help you feel the proper way to align yourself in swimming. At the Race Club, we practice yoga as part of our dryland training program. Whether you are a recreational swimmer or competitive, we believe that Yoga can teach us how to breathe in different ways to help your body in all moments from intense exercise to deep recovery and also increase flexibility especially in the regions that Swimmers tend to be tight in. With all the benefits that come from yoga in sports and life, like Rebecca we haven't found a single reason not to do yoga!
We have created a series of Vinyasa Yoga sequences for you at home to follow along to. Once you watch this interview and are inspired, roll out your matt and tune into our #swimisodes – Yoga series! We have 3 different Vinyasa flow sequences to practice and each one focuses on a different region of the body. Each day is different and each practice can create new benefits so keep on practicing the #swimisodes Yoga sequences with Rebecca and you'll surely find something new each time. Just as there are so many reasons why Reb loves yoga, there are as many benefits physically and psychologically for anyone to reap. It takes time and many breaths to develop proper techniques and movements. Knowing safe and effective ways to move requires great teachers, patience and paying attention to your mind and body. Just like in swimming, we advocate a focus on technique in yoga.
Like The Race Club on Facebook
Follow The Race Club on Instagram
Follow The Race Club on Twitter
Connect to The Race Club / Gary Hall Sr. on Linkedin
Because Life is Worth Swimming, our mission is to promote swimming through sport, lifelong enjoyment, and good health benefits. Our objective is for each member of and each participant in The Race Club to improve his or her swimming performances, health, and self-esteem through our educational programs, services and creativity. We strive to help each member of The Race Club overcome challenges and reach his or her individual life goals.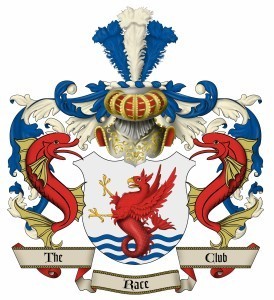 The Race Club provides facilities, coaching, training, technical instruction, video, fitness and health programs for swimmers of all ages and abilities. Race Club swim camps are designed and tailored to satisfy each swimmer's needs, whether one is trying to reach the Olympic Games or simply improve one's fitness. Our programs are suitable for beginner swimmers, pleasure swimmers, fitness swimmers, USA swimming or YMCA swimmers, or triathletes; anyone who wants to improve swimming skills. All of our Race Club members share an enjoyment of being in the water and use swimming to stimulate a more active mind and body.