JOB DESCRIPTION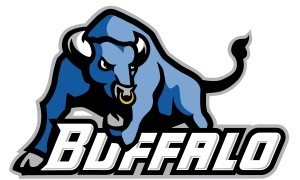 University at Buffalo: This role is designed to assist the Head Men and Women's Swimming and Diving Head Coach in all phases of a successful Division 1 intercollegiate program.
SALARY
Salary Range: $25,000
MINIMUM QUALIFICATIONS
Bachelor's degree, 1-3 years of experience coaching or swimming at the collegiate level, preferably Division 1. First Aid/CPR, and Safety Training for Swimming Coaches is required.
PREFERRED QUALIFICATIONS
Master's degree in Sports Administration, Business or relevant degree, NCAA Division I rules compliance experience, and athletic experience at the intercollegiate level.
DUTIES
•Assist in the development of scholarship student-athletes, identify, recruit, and retain student athletes, and participate in fundraising, community and alumni relations.
•Recruit student-athletes that can contribute athletically to the program and also reflect the academic standards of UB.
•Responsible for compliance with the policies and rules of the University, the NCAA, and the Mid-American Conference.
•Develop and implement thorough, sound and safe teaching plans.
•Make maximum use of all technologies to develop the student-athlete to fullest potential.
HOW TO APPLY
Please send cover letter, resume and three or more references to: Head Coach, Andy Bashor, [email protected]
ABOUT THE UNIVERSITY AT BUFFALO
The University at Buffalo is the largest university in the state system of New York. This flagship institution has more than 220,000 alumni world-wide and is an AAU member. Ranked 51st among all public universities in the United States, UB professional schools such as Law, Medicine, Dentistry, Business and Engineering are ranked in the top 100. With an aggressive plan in UB 2020, the entire university, including the Department of Athletics has immeasurable potential. The State University of New York at Buffalo is an Equal Opportunity/Affirmative Action Employer.
Swim Job / Swimming News courtesy of The University at Buffalo.