THIS POSITION HAS BEEN FILLED. IT IS NOLONGER AVAILABLE.
JOB DESCRIPTION

This position is based out of the Global HQ in Seal Beach, CA. Out of the area candidates must be willing to relocate at their own expense.
The TYR Sports Promotions Representative position is to support all promotional needs for swimming, diving and water polo teams and athletes. Ideally, the Representative will have a swimming background and is expected to travel and attend major competitions and events that require a brand presence for the purpose of visibility as well as servicing our professional athletes and sponsored teams.
The Representative also has a business development role and will be expected to have the ability to sell the benefits of the Company's programs and brand to prospective partners. They will assist with outreach initiatives developed by the department with the goal of acquiring new business. The Representative's primary responsibilities include interfacing with the Team Sales & Promotions Manager, the TYR Sports Promotions Coordinator and Regional Sales Representatives in order to acquire new teams, service existing teams and work astutely within Salesforce.com to monitor deadlines and requested information. Independently, the Representative must regularly communicate to existing sponsored teams to ensure continuous dialogue and contact between the team and the brand.
It is expected that Representative will, without prompting, assist in meeting all sales program and promotional calendar deadlines.
ESSENTIAL DUTIES AND RESPONSIBILITIES
Assist in departmental outreach initiatives, independently develop relationships and acquire new customers.
Travel and attend major competitions, clinics and other notable events as needed to service team and athlete needs as well as provide a visible brand representative at the event to communicate with teams and athletes.
Manage product requests by sponsored and un-sponsored athletes
Manage and track promotional orders for sponsored athletes, including out-of-system custom orders for National Team events. Ensure all National Team custom products for TYR athletes adhere to National Federation and/or FINA guidelines.
Interface between sponsored teams, accounts and their Regional Sales Representatives to ensure contract fulfillment regarding championship meet qualifier benefits.
Maintain annual event calendar for major competitions, clinics and other notable events as they relate to sponsored team and athlete support. Liaise with Marketing Department regarding any marketing needs at events.
REQUIREMENTS OF POSITION
College diploma preferred, or equivalent work experience.
One to three years promotional, administrative assistance or coaching experience required.
Proficient in PC based computer skills, including Microsoft Office: Word, Excel and PowerPoint, Salesforce.com and Google Enterprise.
Organized, good communication skills, systems friendly, and must possess a multi-tasking ability. Lifting containers with product and apparel to be used for event presentations. Assisting in the set-up of a display booth for clinics or events. Occasional product testing.
HOW TO APPLY
Email resumes and salary expectations to [email protected]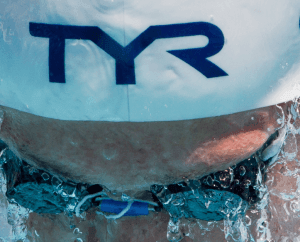 TYR engineers technical performance apparel for swimmers, triathletes, and fitness enthusiasts.
Named for TYR the Norse god of warriors, we are a company started by athletes and powered by athletes. We are dedicated to re-imagining technologies that help athletes obtain peak performance through innovation and design. Like all athletes, we always work with an intense spirit of competition. Everything we do revolves around creating the fastest, most advanced performance products.
Like TYR Sport on Facebook here.
Follow TYR Sport on Twitter here.
Swim Job / Swimming News courtesy of TYR Sport, a SwimSwam Partner.