JOB DESCRIPTION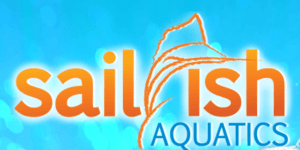 Sailfish Aquatics is seeking individuals for assistant coaching positions in the age group program in all age groups 14 and under.
Sailfish Aquatics is looking for individuals who are fun, energetic, knowledgeable, ethical, and able to communicate with parents, fellow coaches and swimmers of all ages. Candidates should have all the required coaching and safety certifications required by USA Swimming.
RESPONSIBILITIES
Responsibilities for the coaching positions include: writing and coaching practices, administrative duties & office hours, attending meets as scheduled, entering swimmers in desired events for swim meets and helping to plan and organize team activities and events. Coaches must follow the club's teaching curriculum.
Start Date is negotiable, but no later than August 15, 2015.
HOW TO APPLY
Contact Hubert Williams at [email protected]
ABOUT SAILFISH AQUATICS
Sailfish Aquatics, founded in 2011, is a year round swim program serving swimmers of all levels. Sailfish Aquatics operates out of two facilities today, one in Concord and one in Huntersville, NC. Our mission is "Building excellence is youth and community through competitive swimming." We are looking for coaches to direct our youth swimmers and support our mission.
Team consists of approximately 200 swimmers and we are looking to grow in the upcoming season.
Swimming News / Swimming Job is courtesy of Sailfish Aquatics.