Job Description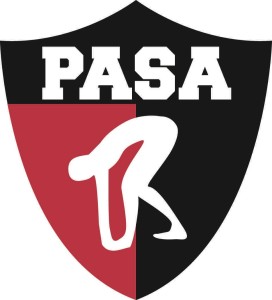 Full-time Head Age Group Coach, Palo Alto Stanford Aquatics / Alpine Hills: We are looking for passionate, ambitious and technique-minded individuals to contribute to our program and community. We value character building, team building, technique development, long-term development and achieving results. It is essential to accomplishing our goals, that our staff be effective communicators, energetic motivators and consistent innovators. We embrace and encourage coaches to be creative and contribute new ideas to add to our conventional coaching methods. Every member of the staff is expected to be adaptable to the many situations that may arise and the ever-changing and growing landscape of competitive swimming. We look forward to interviewing all potential candidates at their earliest convenience
***PASA Alpine Hills is also seeking enthusiastic part-time lead and assistant coaches.
Desired Qualification
• Competitive swimming experience at the club or collegiate level, and/or 5+ years coaching experience with a leading swim program
• Desire to pursue a career in swim coaching based on a passion for developing swimmers of all ages
• Expertise with current technique development and training methodologies
• Strong communication skills, organization, team-oriented
• Minimum of ASCA Level 2 Certification or comparable
A candidate's application may also benefit from
• Knowledge and expertise in dryland training
• Experience with event planning
Alpine Hills is a leading, private swim and tennis club providing
• Membership in Palo Alto Stanford Aquatics (PASA), a highly competitive, nationally recognized swim team
• A 25 yard x 25 meter deep-water competition pool, coupled with a fully-equipped weight room and fitness center
• A vibrant, supportive community with a rich history in swimming excellence at all levels
• A competitive salary and generous benefits package based on qualification
How to Apply
Send resume incl. references to Head Swim Coach Gaku Ito, [email protected] 
Palo Alto Stanford Aquatics – Vision
We envision a program that provides advanced level coaching to develop the total athlete at all levels of development, from beginners to world-class competitors. PASA's innovative program maximizes the results of time spent in the water by incorporating swimmer specific practices designed to enhance individual development, including strength, stretching, yoga, pilates, mental training, and team building.
To find out more about our program, visit www.teamunify.com/pcpasaah
To find out more about our club, visit www.alpinehills.us
To find out more about PASA, visit www.pasa-swim.org
Swimming News / Swim Job courtesy of Palo Alto Stanford Aquatics.