***This position has been filled. It is no longer available****
JOB DESCRIPTION
The Lakeside Swim Team in Louisville KY is looking for a Head Site Coach for its Shelbyville KY site.
About Lakeside Swim Team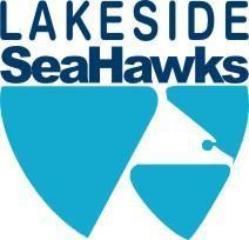 Lakeside has earned USA Swimming's Gold Medal of Excellence designation every year since 2004 & has produced a US Olympic Team Member in 2004, 2008 & 2012 for a total of 10 US Olympians since the program's founding in 1928.
Lakeside took over operations of the Shelbyville site two years ago and the site has held between 30-50 swimmers of varying ages and abilities each season, with significant room to grow to around 65 swimmers with the current lane set up.
Shelbyville is 30 miles east of Louisville and the region has a solid history of swimming and athletics.
We are looking for a person who is comfortable coaching all ages & abilities of swimming, has familiarity with dryland training, has strong communication skills in order to keep all families in the loop and feeling like a part of the Seahawk family, and is a dynamic recruiter who can build the site to full potential.
Compensation
Lakeside considers the position to be full time with the salary and benefits being in line with the number of swimmers currently at the site. Additionally there are numerous opportunities with various local high schools, summer clubs & potentially the Parks Department itself which operates the facility.
Deadline
We would like to fill the position as soon as possible, with the latest date being 9/1/2015.
HOW TO APPLY
Please submit resume and questions to Mike DeBoor, Head coach Lakeside Swim Team at [email protected]
Mike DeBoor will be at the NCSA Junior National Meet in Indianapolis and at Nationals in San Antonio, if you would like to touch base as well.
Swimming News / Swimming Job is courtesy of