JOB DESCRIPTION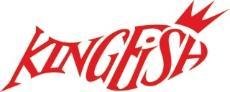 Kingfish Swimming in Massachusetts seeks new site Head Coach.
Brand new pool opening in Medfield.
Indoor/outdoor 25 yard 8 lane pool attached to a state of the art workout club, pub, and spa.
It will be our third location.
We have over 200 swimmers currently and are a team with swimmers all the way up to the national level.
Compensation
Salary will be incentivized with membership growth.
HOW TO APPLY
Send resume to [email protected]
About Kingfish Swimming
Kingfish Swimming is a coach-owned team. The team has been competing since 2003 and has 200 members earning national level accomplishments.
Swimming News / Swimming Job is courtesy of Kingfish Swimming.
The fee to post a Swim Job is $50. If you have an open position in the Aquatic Jobs / Lifeguard Jobs market, submit here.