Dolfin Swimwear is excited to announce a four year sponsorship of Stanford University's women's swim team. Led by newly named 2017 World Championship coach Greg Meehan, the Stanford Cardinal have a strong tradition of excellence and have been a perennial power in the swimming world.


The Stanford women, who were last year's NCAA runner-ups, take pride in winning values—both in and out of the pool. The current team is no exception. Coach Meehan says, "We have an awesome group this year.  They are certainly talented from a swimming perspective, but well beyond that, they are a wonderful group of people that I enjoy coaching every day." For Meehan, the emphasis is not only producing and training outstanding swimmers (the current team has 3 U.S. Olympians), but also on developing exceptional people. He explains "As always, our goal is to continue to get better as a team and as individuals.  This extends beyond the pool and as they continue to grow and learn as young people."


The emphasis on quality in athletics, academics and life makes this an exciting partnership for Dolfin. Matt Zimmer, VP of Dolfin Sales and Marketing says, "Showing grace under pressure and winning with class – those have been hallmarks of Greg Meehan and his team always reflects that.  Choosing another company to work with would have been easy, but Greg and his staff know the value of building something from within, being a part of a team committed to excellence. We are very proud that our heritage opened the door for Stanford, and our acceleration as a brand proved why Dolfin is the right choice for the future."

Dolfin is looking forward to supporting Stanford and working with them to develop cutting edge technology—both in suits and training tools. Meehan says, "I really like the fact that it is a true partnership based on trust.  We've been using Dolfin all year, and the girls love how fun, tough and comfortable their suits are. Combine that with the best team service, amazing suits and gear coming – this was an easy choice for us. Along with the Dolfin team, we are looking forward to being a part of the process of making great innovations for our sport." 

About Dolfin Swimwear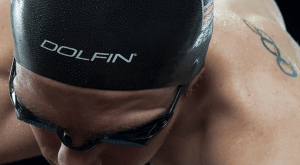 Dolfin has been one of the leading swimwear brands for more than 70 years. It is recognized for offering the best value in the industry with the highest standards of innovation and quality. Founded and operated in Pennsylvania, Dolfin continues to provide its customers with the best quality swimwear at the most competitive prices in the industry. From product development and design to presentation and delivery, Dolfin is committed to customer satisfaction and to our goal of becoming America's most popular brand of performance swimwear. For more information on Dolfin, please visit www.dolfinswimwear.com.
Swimming news courtesy of Dolfin Swimwear.
AB