Speedo International, the world's leading swimwear brand, today unveiled its line-up of federation swim suits ahead of this year's summer of sport.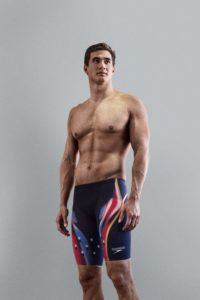 The black and gold silhouette of the Fastskin LZR Racer X and Fastskin LZR Racer 2 swimsuits have been updated with a new print design, created in consultation with athletes to make them feel "superhuman" wearing it.
The special edition versions of suit will be worn by Speedo sponsored swimmers and swim teams from the USA, Australia, China, Spain, Japan, Canada and Israel. Athletes that will be wearing the suits when they step for their respective countries during the summer include the USA's Missy Franklin, Nathan Adrian, Natalie Coughlin – who is poised to become the most decorated U.S. female athlete of all time this year – Ryan Lochte, Jessica Hardy and Tyler Clary alongside Cameron McEvoy and Mack Horton from Australia, Mireia Belmonte from Spain, Sun Yang from China and Ryan Cochrane from Canada.
"I have trusted Speedo throughout my career to help me feel fast and confident in every race, and I am honored to wear the stars and stripes on my Fastskin suit," said Team Speedo athlete Missy Franklin. "Speedo has truly created suits that combine the needs of their athletes with the latest developments in technology, and the addition of this patriotic design makes me even more excited to work toward the opportunity to represent my country this summer."
Inspired by the athlete's extradordinary capabilities, the Speedo Fastskin LZR Racer suits have been designed to create a powerful image with shading and contrast around muscle definition. For female swimmers, this is combined with a more feminine feel through a shaping aspect which is done through tones of colour to create shadows and highlights. The team designs also showcase bold colours taken from respective national colours to reflect patriotism. The overall effect is an even more striking and dramatic image for each team to create maximum impact on the blocks and in the water.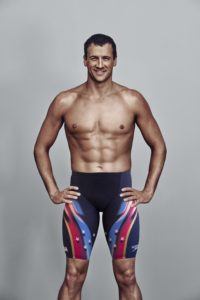 Jamie Cornforth, Vice President of Product and Marketing at Speedo International said, "There is a significant psychological benefit for every athlete in feeling and looking fast, as well as actually being fast. The Speedo federation suits look so eye-catching, dynamic and powerful that our athletes will no doubt hit the blocks with confidence, empowering them to look, feel and perform their best."
The Fastskin LZR Racer X suit, which is engineered to help swimmers feel their fastest was developed through the analysis of the physical and psychological aspects of competitive swimming with over 330 elite swimmers, including multiple world-record holder Ryan Lochte, and 20 swimming experts from 26 countries taking part in its development.
The LZR Racer X design combines four crucial performance components; compression, construction, sensitivity and support, which together create the psychologically important feeling of being fast, which can lead to an actual improvement in performance. This suit is a hybrid of increased core support and compression, which together gives athletes a better feel for the water.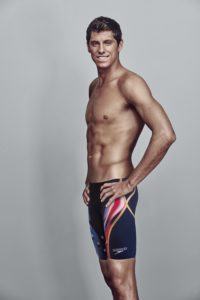 The world's leading swimwear brand, Speedo is passionate about life in and around the water, creating revolutionary new technologies, designs and innovations and supporting swimming from grass-roots through to elite level. In the 1920s Speedo made history with the Racerback: the world's first non-wool suit. In 2008 Speedo redefined swimwear again with Fastskin LZR RACER – the fastest and most technologically advanced swimsuit ever created. In 2015, Speedo launched the Fastskin LZR Racer X, the first suit engineered to help swimmers feel their fastest. Its development was made possible through analyses of the physical and psychological aspects of competitive swimming with over 330 elite swimmers, including multiple world-record holder Ryan Lochte. Speedo is owned by Speedo Holdings B.V and distributed in over 170 countries around the world; to find out more visit: www.speedo.com. SPEEDO, the ARROW device, FASTSKIN, AQUALAB, RACING SYSTEM, BIOFUSE, SPEEDO ENDURANCE, SCULPTURE and LZR RACER are registered trademarks of Speedo Holdings B.V. The LZR RACER suit has worldwide design rights and patents. The FASTSKIN3 cap, goggle and suit has worldwide design rights and patents pending.
About PVH
With a heritage going back over 130 years, PVH Corp. has excelled at growing brands and businesses with rich American heritages, becoming one of the largest apparel companies in the world. We have over 30,000 associates operating in over 40 countries with over $8 billion in 2015 revenues. We own the iconic Calvin Klein, Tommy Hilfiger, Van Heusen, IZOD, ARROW, Speedo*, Warner's and Olga brands and market a variety of goods under these and other nationally and internationally known owned and licensed brands.
Swim News release is courtesy of Speedo / UEG.