With just a week until the British Gas Swimming Championships in Glasgow (10-15 April), Scotland's Ross Muir can't wait for his shot at qualifying for Team Scotland at the Commonwealth Games. The 22 year-old 400IM specialist has been dreaming of racing at his home pool for four years. Blueseventy's Becky Jenkins caught up with Ross ahead of the Trials to find out what he thinks the Glasgow 2014 Games will be like.
Brits have been revelling in the fact they will enjoy their second major international multisport event in two years with the Commonwealth Games set to hit Scotland this summer.
University of Stirling swimmer and Team Scotland hopeful, Ross Muir, anticipates the home nation swimmers will ride on the crest of a wave of Scottish support in Glasgow, as the Scots are renowned for their ardent national pride, which was more than evident at the Duel in the Pool event in December when the USA and GB teams tied in the most exciting duel ever.
Ross said:
"I know a lot of the swimmers who competed at London 2012 and they told me nothing can prepare you for the noise and roar of a home crowd. I think the noise in Glasgow is going to be unreal and I'm sure we'll see the Scots swim out of their skins because of it. Scotland is a very proud a nation, so having that opportunity to wave the flag and being host to the Commonwealth Games will mean so much to the nation as well as the athletes."
Ross was inspired to focus on Commonwealth qualification after some Australian supporters in Delhi fired his imagination for what the Games might be like in Glasgow.
"I had just been selected for Achieve 2014, a programme for those who had a chance of qualifying Glasgow. We were taken to the 2010 Commonwealth Games in Delhi with the Scottish team for the experience, and it was one moment in particular that stuck in my mind.
"I was passing through the fan zone when some Australian supporters stopped us for a chat. They said they had seen the noisy Scottish fans and that if that was the level of support the Scots were getting in Delhi, then the atmosphere was going to be electrifying in Glasgow. They said they would definitely be making the trip from Australia to Glasgow in 2018, which was incredible to hear."
Now multiply that small Scottish group by a few thousand and imagine being a Scot standing on the blocks at Tollcross, the swimming venue for Glasgow 2014.
Ross continued: "Even though it seems like quite a nerve wracking thing, having all those people shouting for you, it's definitely a positive thing and I hope I get to experience it. I think the atmosphere at Glasgow 2014 is going to be like London all over again for the British home nations, and not just Scotland."
Home advantage is not just the crowd cheering you on; it's being at home and knowing the venue better than your opponents. Tollcross is not a new pool. It hosted the British Championships in 1997 and the European Junior Championships in 2004 so it feels like home to the Scottish team, and it's now been significantly upgraded in preparation for the event.
"I know the pool at Tollcross really well and think it's one of the best pools in Scotland. They're refurbishing it for the Commonwealth Games and adding a new 50m swim down pool under a near spectator gallery.
"Knowing the pool you're racing in is always an advantage. Just knowing the conditions helps and gives you confidence. I always know I'm in Tollcross when I'm in the pool and breath to see the blue and yellow spectator seats. I have a feeling I won't be able to see the seats for people in July though!"
With three of the top six ranked British 400IM swimmers coming from Scotland, the next two weeks will be crucial for Ross. A solid taper and some good luck will hopefully see him achieve his dream of qualifying for Scotland's Commonwealth Games team at the British Gas Swimming Championships at Tollcross, Glasgow, from the 10-15 April.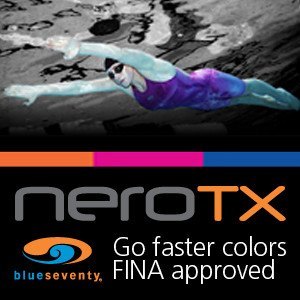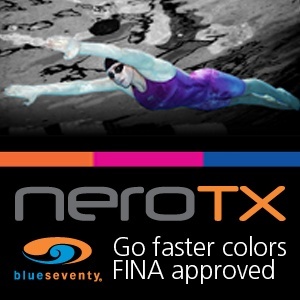 Ross wears blueseventy nero14 jammers and is a blueseventy ambassador.
For the latest news and blogs from blueseventy visit www.blueseventy.com.
Instagram: @blue_seventy
Facebook: facebook.com/blueseventy

Courtesy of blueseventy, a SwimSwam partner.