Courtesy of Gary Hall Sr., 10-time World Record Holder, 3-time Olympian, 1976 Olympic Games US Flagbearer and The Race Club co-founder.
In this #swimisodes, Coach Gary Hall challenges Olympic champ Rebecca Soni do our favorite breaststroke speed swim drill, a 45 second Breaststroke Wall Kick. Stroke rate for breaststroke is quite variable, particularly for the 200. Regardless, the speed at which the legs are drawn forward and push backward to provide propulsion is critical. The legs must be drawn forward quickly in order to minimize the time in a very unfavorable drag position and they must accelerate backward quickly in order to generate more propulsion. One of the ways to improve strength in the Breaststroke kick is challenging yourself to do as many Wall Kick breaststroke kicks as you can in 1 minute. The breaststroke wall kick isolates the movement and allows the swimmer to feel the speed of the feet and legs kicking backward to create propulsion. Many breaststrokers think about kicking back as fast as they can, but it is also important to bring the feet up as quickly as possible. This takes practice. The point in the breaststroke with the highest frontal drag and where any swimmer, including Kevin Cordes, Brendan Hansen, and Adam Peaty, drops his speed to almost zero is when the legs are drawn forward. Combined with the Breaststroke wall kick test, we can measure the effectiveness of the breaststroke kick using velocity meter technology when you come to The Race Club.
Challenge yourself to 3 rounds of 45 second breaststroke wall kick and each round find a way to improve upon the last round. In this #swimisodes, you can clearly see where Olympic Gold Medalist and world record holder, Reb Soni puts on the brakes by coming up high for a breath and bringing her feet up, in setting herself up for the strike phase. With her low back flexibility, an amazing talent and a lot of kick speed work, she is an expert at reducing the necessary drag in breaststroke as much as possible. Breaststroke is a stop and go stroke and the fastest swimmers reduce drag and use a high kick rate. It's no surprise that Rebecca Soni holds the Race Club record for number of kicks in 45 second breaststroke wall kick test. Watch to find out how many she did on her visit to The Race Club…
Like The Race Club on Facebook
Follow The Race Club on Instagram
Follow The Race Club on Twitter
Connect to The Race Club / Gary Hall Sr. on Linkedin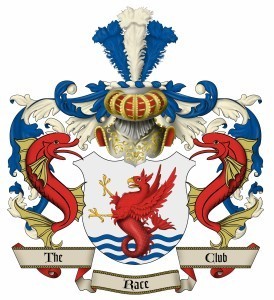 Because Life is Worth Swimming, our mission is to promote swimming through sport, lifelong enjoyment, and good health benefits. Our objective is for each member of and each participant in The Race Club to improve his or her swimming performances, health, and self-esteem through our educational programs, services and creativity. We strive to help each member of The Race Club overcome challenges and reach his or her individual life goals.
The Race Club, logoThe Race Club provides facilities, coaching, training, technical instruction, video, fitness and health programs for swimmers of all ages and abilities. Race Club swim camps are designed and tailored to satisfy each swimmer's needs, whether one is trying to reach the Olympic Games or simply improve one's fitness. Our programs are suitable for beginner swimmers, pleasure swimmers, fitness swimmers, USA swimming or YMCA swimmers, or triathletes; anyone who wants to improve swimming skills. All of our Race Club members share an enjoyment of being in the water and use swimming to stimulate a more active mind and body.