Courtesy of Gary Hall Sr., 10-time World Record Holder, 3-time Olympian, 1976 Olympic Games US Flagbearer and The Race Club co-founder.
Blurred Vision
Prior to the late 1960's almost no swimmer wore goggles in either practice or competition. Those that did use them wore the large, triangular-shaped rubber goggles that we can often see in old photos of swimmers crossing the English Channel. The challenges with those big rubber goggles were that they made swimmers see double, so the swimmer would have to close one eye to avoid confusion. They were also bulky, often leaked and caused more drag for the swimmer.
Swimmers from that era will recall the painful tears being shed after goggle-less practices from the toxicity of chlorine to the corneas. For some of us, that was also a great excuse for not doing homework. Without using goggles, we also struggled to judge the turns correctly from the blurred vision.
In the summer of 1965, a swimmer in Anaheim, California at the Sammy Lee Swim School by the name of Peter Frawley (brother of NCAA 50 free champion from USC, Dan Frawley), saw a small add in the back of a skin diving magazine from the Melbourne Sports Depot in Australia selling small plastic goggles. They were being marketed to pearl divers.
Peter ordered a box of a dozen goggles for 40 cents apiece and when they arrived in Anaheim weeks later, he sold some of them to his teammates at Sammy Lee for 80 cents. I was one of first to purchase a pair.
Beta Testing
The goggles were very similar to the Swedish goggles that are still available today. They were made of hard plastic eyepieces that had rough edges from the mold that needed to be sanded or filed down for comfort. There was no rubberized material nor silicone around the edges to help with sealing or comfort. The lenses were made of thin glass, not plastic. The head straps were made of simple rubber bands that looped twice around the head and the eyepieces were connected by a green string channeled through a small piece of plastic tubing. Separation of the two eyepieces for the variable nose widths was achieved simply by guessing at the amount of string needed to tie them together.
We began wearing those goggles immediately in practices and never stopped. Other teammates at the Sammy Lee Swim School began to join us. The following summer of 1966, I began training with the famous coach, Don Gambril, at the Rosemead Aquatic Center. When I showed up with the goggles, Don and other swimmers there were also intrigued.
Eventually, Don purchased a pair and sent them to his friend, Ron Gilchrist, in Canada. Ron was working for Speedo at the time and had an entrepreneurial spirit. When Ron saw the goggles, he realized the potential and began manufacturing them and selling them under the Speedo brand. I believe that Speedo was the first company to manufacture and market the goggles to swimmers.
Mainstream
Later, in the early 70's, a company called Malmsten AB in Sweden began producing the goggles of the same style, using plastic lenses instead of glass. They were of higher quality and so they popularized this style of goggles globally. The style ultimately became known as the Swedish Goggle. Many swimmers still prefer to use this style today.
I am not certain who was the first swimmer to use swimming goggles in competition, but the first person I saw use them was David Wilkie, from Scotland, at the Division I NCAA men's swimming championships in 1973, in the 200 breaststroke. David often wore them in competition and went on to use them in the finals of the 200 breaststroke at the Montreal Olympic Games of 1976 swimming for the UK. He was the only non-American to win a men's swimming event in those Olympic Games.
If someone wore goggles in competition before David, I am not aware of who did. Perhaps the readers of SwimSwam will be able to help me out here.
I belong to a Swimmer's Forum online; some 125 international swimmers from back in the day, most of whom still swim pretty fast. Once, David McIntyre, our fearless leader, did a poll of these members as to what has been the single most profound change that has positively impacted our sport. Many of the members thought the use of swimming goggles was it. They might be right.
Either way, I am proud to have been one of the early adopters. With respect to use of competitive swimming goggles, you now know more about the rest of the story.
Yours in swimming,
Gary Sr.
https://www.facebook.com/theraceclub    
http://instagram.com/theraceclub  
https://twitter.com/theraceclub  
https://www.linkedin.com/pub/gary-hall/9/908/671 [email protected]  
<http://[email protected]  
Www.theraceclub.com <http://Www.theraceclub.com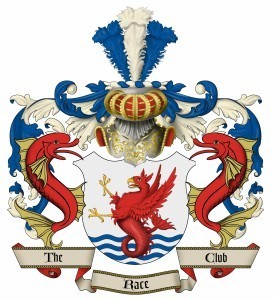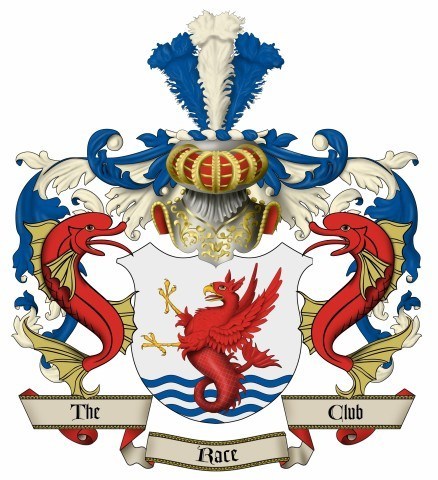 Because Life is Worth Swimming, our mission is to promote swimming through sport, lifelong enjoyment, and good health benefits. Our objective is for each member of and each participant in The Race Club to improve his or her swimming performances, health, and self-esteem through our educational programs, services and creativity. We strive to help each member of The Race Club overcome challenges and reach his or her individual life goals.
The Race Club provides facilities, coaching, training, technical instruction, video, fitness and health programs for swimmers of all ages and abilities. Race Club swim camps are designed and tailored to satisfy each swimmer's needs, whether one is trying to reach the Olympic Games or simply improve one's fitness. Our programs are suitable for beginner swimmers, pleasure swimmers, fitness swimmers, USA swimming or YMCA swimmers, or triathletes; anyone who wants to improve swimming skills. All of our Race Club members share an enjoyment of being in the water and use swimming to stimulate a more active mind and body.