JOB DESCRIPTION
The North Baltimore Aquatic Club is searching for a goal-oriented, creative coach to lead the club's Challenge Division and to coach two Challenge level groups.
REQUIREMENTS
Candidates should have at least 5 years of coaching experience and ASCA Level 3 or higher certification. Strong organizational and communication skills are required. This position will include program planning and on-deck supervision of training groups, administrative responsibilities and other duties as assigned by the Head Coach.
The successful candidate will also have opportunities to learn from and assist the High Performance coaches/athletes as needed.
HOW TO APPLY
Submit resume to Head Coach/CEO Bob Bowman at [email protected] 
ABOUT NORTH BALTIMORE AQUATIC CLUB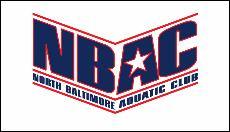 Founded in 1968, The North Baltimore Aquatic Club's objective is simple in concept. We offer activities which foster unity and stability during crucial years of childhood development. Team functions, swimming meets and fundraisers link parents, swimmers, and coaches in a spirit of acceptance and cooperation. NBAC parents and relatives contribute time and effort to support a stimulating and pleasant atmosphere for child growth. Winning with NBAC is the byproduct of the fun, enthusiasm, and hard work of its membership.
Swim Job / Swimming News is courtesy of North Baltimore Aquatic Club (NBAC).