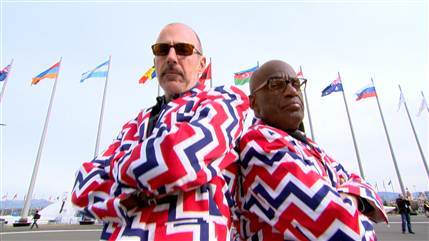 The annual Golden Goggle Awards not only honors and celebrates our U.S. National Swim Team, it serves as an important fundraiser for the USA Swimming Foundation. Proceeds from this event benefit the USA Swimming Foundation's mission to
save lives and build champions – in the pool and in life.
Since its inception in 2004, the Golden Goggle Awards have provided over $2.1 million dollars in funding to the USA Swimming Foundation who uses these resources to help grow and sustain their Make a Splash initiative and provide important financial support to the U.S. National Swim Team. Additionally, the USA Swimming Foundation's Silent Auction, held in conjunction with the Golden Goggle Awards, has generated over $130,000 in the past three years!
For more information or for advance table purchases, please contact 719.866.3235.

The USA Swimming Foundation serves as the philanthropic arm of USA Swimming. Established in 2004, the Foundation works to strengthen the sport by saving lives and building champions— in the pool and in life. Whether we're equipping our children with the life-saving skill of learn-to-swim through our Make a Splash initiative, or providing financial support to our heroes on the U.S. National Team, the USA Swimming Foundation aims to provide the wonderful experience of swimming to kids at all levels across the country. To learn more, visit www.usaswimmingfoundation.org.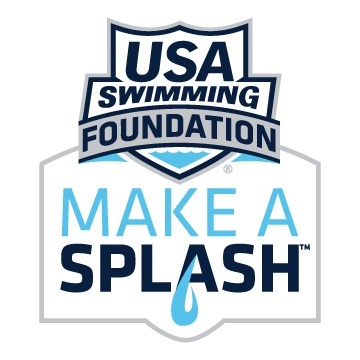 USA Swimming Foundation, Make a Splash, LogoThe USA Swimming Foundation's Make a Splash initiative is a national child-focused water safety campaign, which aims to provide the opportunity for every child in America to learn to swim. Through Make a Splash, the USA Swimming Foundation partners with learn-to-swim providers and water safety advocates across the country to provide swimming lessons and educate children and their families on the importance of learning how to swim. The USA Swimming Foundation has invested millions of dollars to provide grants to qualified Local Partner learn-to-swim programs, to spread national awareness, and to bring together strategic partners to end drowning. To date, more than 2 million children have received the lifesaving gift of swim lessons through the USA Swimming Foundation Make a Splash Local Partner network, comprised of more than 600 qualified lesson providers across the nation. To learn more, visit www.usaswimmingfoundation.org/makeasplash
Swimming News / announcement courtesy of USA Swimming Swimming Foundation