Kickstarter post is courtesy of KineFusion, a SwimSwam partner
Head over to Kickstarter this holiday to augment your swimming with the Mimic Swim Paddles. Take advantage of Early Bird pricing for athletes at $23 taxed and shipped (US backers). And if you're like us and need last minute holiday gifts for that special someone, we will email you a greeting card to print and share your own holiday cheer in augmented reality. Check out the video below.


Everyone has a pair of swim paddles. Maybe even multiple pairs for different sets. The KineFusion difference is simple – yet brilliant – because nearly half of the puzzle has survived in nature for untold years, only to now be built into a swim paddle. While the other half of its hardware is already in our pockets. A performance leap is now easier for anyone connecting with their Mimic Swim Paddle.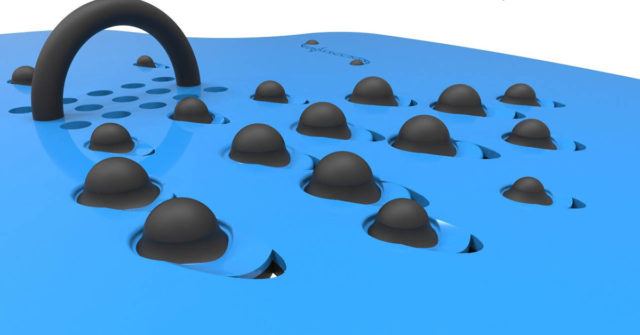 The patent pending paddle uses its unique nodes and grooves to slightly raise the hand from the paddle, creating a more natural feel with the water. The design is complemented by pass through points that allow the water to flow freely in the intended direction.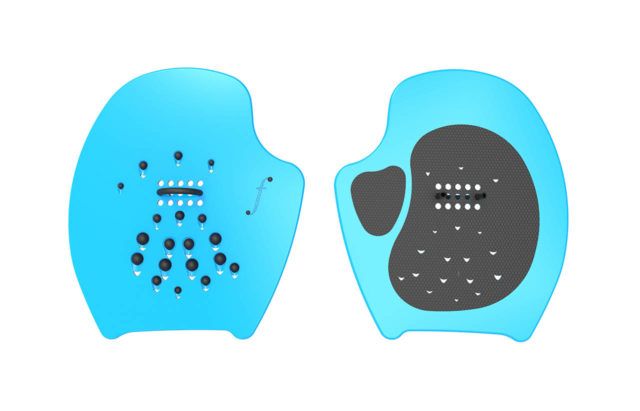 The petal like design beneath the surface is made up of tiny hexagonal layers embedded into the silicon grip. The combined system allows water to channel and release while keeping a strong structural integrity to the overall paddle at high speeds. The stark contrast between the two materials allows KineFusion apps to provide workout feedback and suggestions. Imagine workouts and videos on your paddle …starting at just $23.
KineFusion brings all the pieces and people you need together. Learn more faster with a swimming experience designed to augment your workout not interfere. That's the reality for KineFusion backers!








KineFusion, Inc is a Delaware startup dedicated to helping swimmers. We craft swim paddles inspired by nature and interactive apps to guide your swimming. We are using Kickstarter to raise $15000 for the initial tooling and manufacturing costs of our patent pending Mimic Swim Paddle.