Three-time Olympian Kara Lynn Joyce has announced the first-ever LEAD Sports Summit for teenage female swimmers, which will take place in Austin, Texas from September 2-4, 2017.
LEAD, which stands for Leadership, Empowerment, and Athletic Development, gives teenage girl swimmers the opportunity to learn leadership and communication skills from one of the most accomplished groups of female mentors ever assembled.
The all-star group of women leaders joining Kara includes:
– Elizabeth Beisel, 2016 US Olympic Team Captain
– Jennifer Brunelli, Professional Nutritionist and former National Team athlete
– Christen Shefchunas, Author and Professional Confidence Coach
– And a special guest mentor to be announced through the LEAD Newsletter
"I'm thrilled to officially launch the LEAD Sports Summit," says Kara. "I was inspired to create LEAD through my career in coaching, speaking, and mentorship. My goal for the LEAD Sports Summit is to connect young female athletes with strong female mentors and cultivate an environment for leadership and empowerment among women. We are excited to give girls the opportunity to develop their leadership skills and confidence, while meeting other like minded peers and building a lifelong support network."
Throughout the weekend, swimmers will work with these mentors during workshops, group activities and breakout sessions of smaller groups.
Kara Lynn Joyce and Elizabeth Beisel will lead the girls through specific leadership skills and team building exercises that they learned on numerous Olympic teams. Professional nutritionist Jennifer Brunelli will educate athletes on how to fuel your body pre and post workout and share guidelines for setting nutritional goals in your daily life.
A very special member of the LEAD Mentor Team is author and Professional Confidence Coach – Christen Shefchunas. Coach Christen has worked with many of Team USA's top athletes on confidence building, creating a life where confidence can thrive and how to handle "fear and pressure." Coach Christen will be taking athletes of the LEAD summit through many of the same exercises and techniques she uses with her professional clients.
LEAD is the first all-inclusive leadership and empowerment summit specifically for teenage girl swimmers. Registration includes:
Two nights at the Hyatt Place Austin North
All meals are provided, including a dinner banquet with the LEAD mentor team
Full access to four of the top female mentors in swimming
A two hour swim clinic at the Austin Aquatics and Sports Academy
Team building activities with the LEAD mentors including stand up paddle boarding at the Texas Rowing Center
A trip to the LEAD sponsored gifting suite for all attendees
Registration for LEAD is open to all female swimmers, ages 13-18. Athletes can register for the event and sign up for the LEAD newsletter through the website: https://leadsportssummit.com/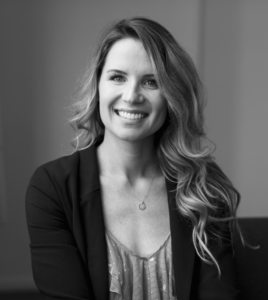 .
Please contact Kara Lynn Joyce with any questions at: [email protected] and follow LEAD on twitter: @LEADSportSummit & instagram: @LEADSportsSummit for updates and announcements.