Texas Men's Swimming had an incredible year. Chris Ritter, host of the RITTER Sports Performance Podcast, interviewed one of their coaches, Chase Kreitler, and got an "inside look" at some of the more memorable workouts that happened this past year, building to the team's eventual NCAA Championship. Be sure to check out the previous RITTER Sports Performance podcast interviews from earlier with Eddie Reese and Chase Kreitler.
DOWNLOAD the Swim Workouts that Chase Discusses:
– Swim Workouts PDF
Want to listen to more past episodes?
Subscribe to the RITTER Sports Performance Podcast in iTunes – http://rittersp.com/itunes
You can also listen from their blog
– http://rittersp.com/category/podcasts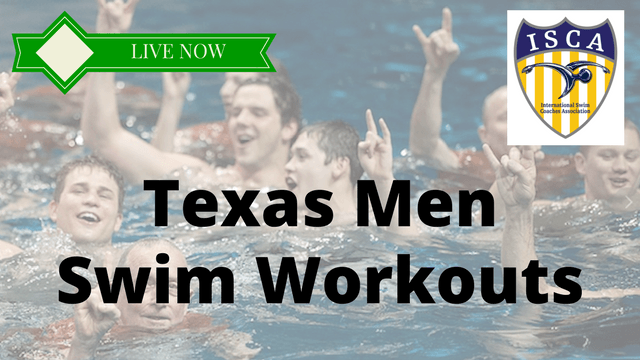 Chris Ritter is the founder of RITTER Sports Performance (http://rittersp.com). The have numerous experts on their team from strength coaches, to swim technique experts and registered dietitians. Their goal as a company is to help swimmers go faster and coaches get better.