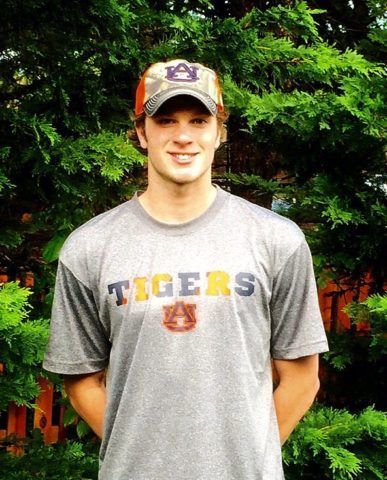 Christian Ginieczki, who is a month away from the last day of his junior year at Herndon High School in Virginia, has verbally committed to the Auburn Tigers.
"I chose Auburn University because I could instantly feel the family atmosphere the team had," Ginieczki said. "That, combined with the success of the program and the great educational opportunities the school provides, made it clear Auburn was the school for me.
Ginieczki, who trains with Machine Aquatics in Virginia, is primarily a butterflier/backstroker who tends toward the 200 yard race of both strokes, but can swim the sprints as well.
Best times in yards:
50 free – 22.09
100 free – 48.28
100 back – 49.99
200 back – 1:47.26
100 fly – 49.51
200 fly – 1:47.49
Ginieczki sprung forward during his junior season, where he improved his lifetime best in the 200 back by 3 seconds and in the 200 fly by 6-and-a-half seconds. His times in both races right now put him about a second away from scoring at the SEC Championships.
He placed 2nd in the 100 fly at the 2016 Virginia State High School League Championships in Class 6A, where the state's largest schools reside.