For many swim clubs, having a dedicated, swim-specific strength trainer on hand is not within their budget constraints. However, with the power of technology, such as the BridgeAthletic platform, age group swim coaches are fit to perform the role of dryland coach in lieu of a formal strength trainer. Club head coaches often express that their athletes are so used to hearing their coaching instructions in the pool that it helps to have a "3rd party" strength coach with their athletes. That's why so many clubs are giving the task of dedicated dryland specialist to one of their in-house assistant coaches, maintaining the important close athlete-coaching staff relationship while avoiding the need for expensive external strength trainers.
How can swim coaches become dryland experts?
1. Swim coaches know their athletes best and can create dryland workouts that are maximally compatible with their swim practice.
Dryland training is meant to supplement the strength and conditioning achieved in the pool, and swim coaches know best how to fold it into their training schedules. For example, they may focus on power and explosive movements in dryland for a sprint day, or focus on stability and body position exercises on an endurance day. Coaches can group their athletes by sprint, middle distance, and distance in dryland with variations on their exercises so that each swimmer gets individualized training during the workout.
2. Coaches are better equipped to execute a cohesive, progressive dryland program for each age group; they understand swimming biomechanics, are loyal to the program, and don't charge $100/hour like many top trainers.
Swim coaches are already invested in the well being of their athletes. This makes a huge difference in the quality of the dryland workouts and how much attention athletes receive. For dryland to be effective, the strength trainer must understand swimming biomechanics and potential sources of injury. For example, if the training cycle is heavy on yardage, it would be prudent to incorporate preventative shoulder exercises to strengthen overworked shoulder muscles. In a power phase of the season, incorporating jumping and medicine ball exercises can fine-tune the swimmers' explosiveness better than high volume strength exercises. As athletes develop, coaches can move them through a stepwise increase in dryland complexity. The BridgeAthletic network of specialists can address any questions that arise in this process. Whether you want more complexity in dryland exercises or to hone particular movement patterns, you can use BridgeAthletic resources to stay focused with your dryland program goals.
3. Younger athletes do not require the depth of strength training that more physically mature athletes require, so the scope of training is manageable.
A primary goal of dryland for younger athletes is to develop core strength while focusing on injury prevention1. Dryland for athletes aged 8-15 tends to focus more on bodyweight exercises and rarely include heavy weighted exercises. Using bodyweight resistance minimizes the chances of acute injury and helps athletes perfect their technique, which is especially important prior to collegiate or even high school level strength training. Coaches can design their dryland workouts with minimal equipment and overhead cost. Simple equipment such as medicine balls, swiss balls, elastic bands, jump ropes, and pull up bars will enable a diverse array of exercises for your athletes.
Younger athletes can progress through dryland safely and systematically with the BridgeAthletic Development Program. In this program, BridgeAthletic performs a seminar with coaches on why dryland movements are important and how to instruct them properly. Coaches then have ongoing access and training for these exercises via the BridgeAthletic platform, allowing them to administer these workouts and educate their athletes on proper form and technique in a group setting.

4. Gain access to training content and educational resources with videos and cues.
As the landscape of swimming changes, it is the coach's responsibility to stay up to date on the latest training techniques in and out of the pool. BridgeAthletic makes this easy by providing videos, images, and written instructions on the proper technique and focus of each exercise. Younger athletes require the most detailed instruction and coaching of their dryland form, so starting them off right with a well informed coach and safe exercises with detailed descriptions provided by BridgeAthletic can help them learn the right way to train from the beginning. With videos of each exercise, coaches can demonstrate the purpose and the movement pattern to their swimmers to get the most out of the workout.
5. Track your program effectiveness and adjust it when needed. Don't be stagnant!
Just as in swimming, training is more effective when you set a long term goal and evaluate your progress with checkpoints along the way. Athletes must be able to track their progress in dryland with quantitative data. With the help of BridgeAthletic, swimmers and coaches can log their workouts and visualize their growth over the course of their training.
With BridgeAthletic available on a mobile device, age group coaches should be confident leaders of their dryland programs.
References:
https://www.researchgate.net/publication/235395892_Comparison_of_Dry-Land_Training_Programs_Between_Age_Groups_of_Swimmers





ABOUT BRIDGEATHLETIC

BridgeAthletic works with elite professional, collegiate, and club swimming programs to provide a turnkey solution for dryland training. Led by Nick Folker, the top swimming strength and conditioning coach in the world, our team builds stroke-specific, custom-optimized dryland programs for each of our clients. The individualized workouts are delivered directly to athletes via our state of the art technology platform and mobile applications. Check Nick and BridgeAthletic out as recently featured in SwimSwam.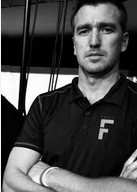 Nick Folker is the Co-Founder and Director of Elite Performance at BridgeAthletic. Nick's roster of athletes includes 35 Olympians winning 22 Olympic Medals, 7 team NCAA Championships and over 170 individual and relay NCAA championships. Megan Fischer-Colbrie works as the Sports Science Editor at BridgeAthletic. Megan was a four-year varsity swimmer at Stanford, where she recently graduated with a degree in Human Biology. The Championship Series by BridgeAthletic is designed to empower athletes with tips from the pros that will help them reach peak performance come race day. We will be covering competition-focused topics such as nutrition, recovery, stretching, and mental preparation.
Follow BridgeAthletic on Twitter here.
Like BridgeAthletic on Facebook here.
Swimming News / Swim Training courtesy of BridgeAthletic, a SwimSwam partner.
AB