Australian swimwear brands Funky Trunks and Funkita are excited to announce the release of the APEX Predator Tech Suit in the new dynamic Cyclone print.
Combining the hours of testing with numerous international and national appearances on Funky Trunks and Funkita sponsored athletes, including gold at World Championships on Australian distance swimmer Jack McLoughlin and gold at FINA World Cup on Australian Commonwealth Games medalist Holly Barratt, the APEX Predator has developed a loyal and committed following amongst elite-level swimmers.
As part of the SwimOutlet Tech Suit Review, former NCAA swimmer Julie Stupp described the Predator as lightweight and flexible while also providing even compression throughout the entire suit. She said it felt 'amazing in the water' and allowed her to 'slip through the water at high speeds without feeling hindered in any way.' Overall, she felt that it was one of the top suits that she tested, giving it an A Grade.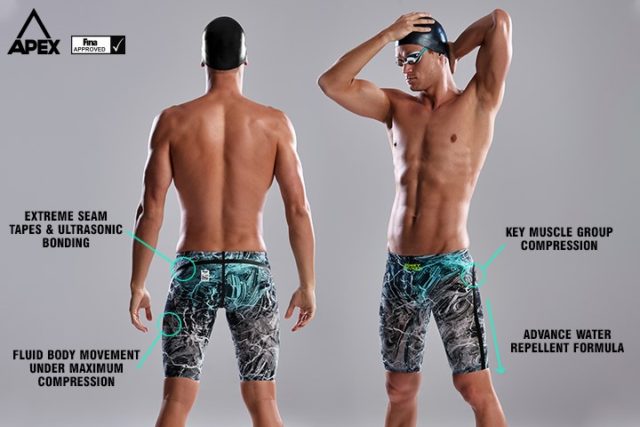 The Predator has made appearances at Pan Pacific Championships, the FINA Champions Swim Series, Commonwealth Games, FINA World Cup and World Championships and is ready for athletes to take with them to the new International Swimming League events.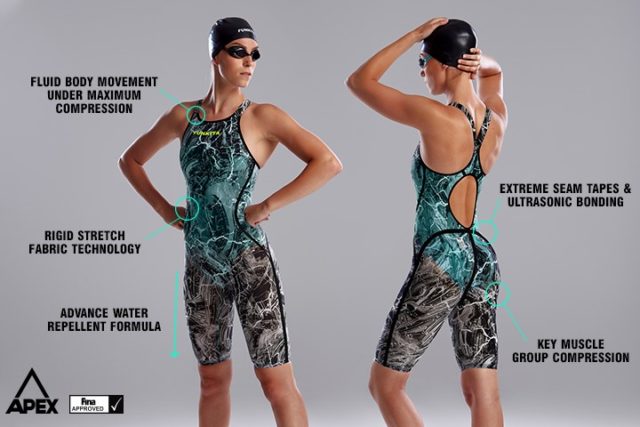 This suit utilizes rigid stretch fabric technology to allow the Cyclone to mold to the body with maximum compression, providing fluid body movement through every stroke. With the ultrasonic bonding, the APEX Predator Cyclone has the ability to withstand immense tension on key muscle groups to achieve enhanced speed through the water.
To celebrate Labor Day and the launch of the new APEX Predator Cyclone, Funky Trunks and Funkita are giving you the chance to win a new APEX Predator Cyclone Tech Suit.

Click here to enter.
– Follow @funkitaswimwear @funkytrunks and @SwimSwam
– Tag three of your friends
Funky Trunks and Funkita will randomly select the winner.
PRIZE: One New APEX Predator Cyclone
The contest runs from today August 29 through Sept 2nd (2019).
SwimSwam will DM the account and put you in touch with Funky Trunks and Funkita to receive your prize. 
For more information about the Funky Trunks APEX Predator Cyclone Suit click here.
For more information about the Funkita APEX Predator Cyclone suit click here.
If you're an athlete and want to hear more about joining the Funky Trunks and Funkita F-Team send an email to .[email protected] to introduce yourself.
Follow Funky Trunks and Funkita on social media to keep up with the news!
Facebook
https://www.facebook.com/Funkita/
https://www.facebook.com/FunkyTrunks/
Instagram
https://www.instagram.com/funkitaswimwear/
https://www.instagram.com/funkytrunks/
Swimming news is courtesy of Funky Trunks & Funkita, a SwimSwam partner.