FINIS, Inc., the worldwide leader in technical swim products, is proud to announce a new partnership. They have teamed up with Frogglez to pair the patented Frogglez Strap with FINIS' industry-leading goggles. The result? The MOST comfortable kids' goggles on the market.
Throughout the design process, FINIS kept the needs of children and parents top of mind. The goggles are made with durable, impact-resistant lenses and soft, silicone eye gaskets. The neoprene split-strap provides extra cushioning and will not pull children's hair. Best of all, Frogglez Goggles float in the water and are easy for children to put on by themselves. This helps prevent (the usually inevitable) lost goggles – keeping mom and dad happy!

WHAT ELSE DOES #TEAMFINIS LOVE ABOUT FROGGLEZ GOGGLES?
• The strap is REVERSIBLE! Each print features a bright solid color on the other side with plenty of room to write your name.
• They are SAFE! The lenses protect children from UV rays and are latex/PVC-free.
• They are ADJUSTABLE! The strap's included loops allow for three different sizes.

About FINIS, Inc.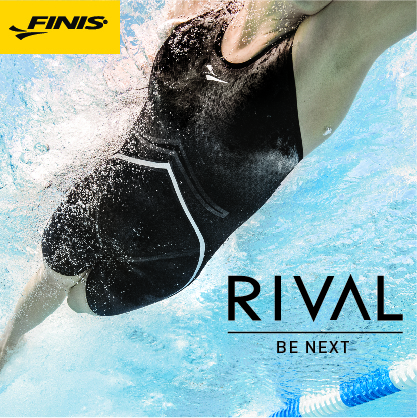 John Mix and Olympic Gold Medal swimmer Pablo Morales founded FINIS in Northern California in 1993 with a mission to simplify swimming for athletes, coaches, beginners and lifelong swimmers around the world. Today, FINIS fulfills that mission through innovation, high-quality products and a commitment to education. FINIS products are currently available in over 80 countries. With a focus on innovation and the fine details of swimming, FINIS will continue to develop products that help more people enjoy the water.
Swimming gear news courtesy of FINIS, Inc., a SwimSwam partner.