by Matt Ball, Counsilman-Hunsaker
At Counsilman-Hunsaker, our design team keeps the ball rolling on their aquatic center design projects because it's what they do every day – aquatic design. Our expert project managers often know in advance what's going to be needed from the architect and contractor teams based on code requirements, so they communicate that early on in the schematics or pre-emptively issue coordination documents based on what is going to be needed in terms of load requirements from the pool systems.
However, when it comes to producing quality yet innovative – and possibly unconventional – commercial aquatic pool designs, it helps to understand how to communicate effectively with your aquatic designer. From this standpoint, it is helpful when the client themselves has an open but strong steering committee for decision-making. This supports maintaining focus on the project's priorities and objectives while also offering key decisions in a timely manner.
"The best projects are the ones that have done their homework and engaged a professional to assist with the aquatic feasibility process," says Carl Nylander, Studio Director for Northeastern America. "Then the design team is engaged once [the owners] know their priorities, what is palatable to their community, and what is 'right-sized' for their demographics."
Particularly during community meetings, our project managers find that various groups of stakeholders have different visions for the new aquatic center. A competitive swim group, for instance, wants a 50-meter stretch competition pool, while the community-at-large desires more of a leisure pool with waterpark-style slide complex. They can often reign in those expectations if there is a clear direction on the project goals, budget, and other project facets provided by the steering committee.
The aquatic feasibility process itself is important in assisting the client and their stakeholders with assessing the current conditions and needs of the community. It helps to guide the conversation toward what a new aquatic center will be used for, where it should be located, and how or with what it should be constructed. Furthermore, it provides avenues for deliberation on its use and the types of programming it should contain to help generate revenue while provoking discussion of its impact on the community as a whole.
George Deines, Studio Director for Feasibility Studies at Counsilman-Hunsaker, finds that organizations that have gone through a feasibility process have a head start when it comes to the design process. "Questions such as the size and shape of the pool or pools, capital and operational budgets, and which aquatic users the facility will serve have already been answered. In turn, this assists the aquatic designer to focus in on the details of design from the start of the process since the big picture is already set."
When the client and its stakeholders have the information they need to make knowledgeable decisions about the aquatic design process and are able to communicate their expectations, it allows the design team to focus on what they do best – maximizing creativity and functionality. Moreover, it ensures all the stakeholders involved in the design and construction of a new aquatic center are on the same page. Ultimately, clear and consistent messaging in the communication to your aquatic designer will make the lives of everyone involved in the process far easier.
Counsilman-Hunsaker is proud to offer an entire Studio dedicated to aquatic feasibility studies. If you'd like more information, please contact George Deines at [email protected] or 972-370-3741.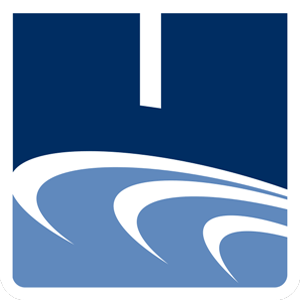 The history of Counsilman-Hunsaker is valuable in the context and the confidence it provides. Over the past 45 years, we've led the industry by completing more than 1,000 national and international aquatic projects of every size and complexity. In fact, many of the innovations that are now standard in the industry were conceived by our team.
Counsilman-Hunsaker believes that people of all ages are changed for the better through aquatic experiences and that our services reach beyond just solving design, or engineering or facility operational challenges. Our mission is to create aquatic experiences that transform people and communities, which supports our mantra of "Aquatics for Life". And when we say "Aquatics for Life" we're talking about the lives of humans we serve through every decision from conception, to the detail of daily operations. By focusing and serving the human experience, our full circle approach to everything we do allows us to be your guide every step of the way from facility audits, to program and design, thru facility creation and day to day operations.
Along the way, we've developed an international reputation for innovation and integrity, as people who are passionate about what they do and who do it exceptionally well. Today, our firm consists of an integrated team of designers, engineers and operational specialists with incomparable aquatic industry experience.
WE DO MORE THAN COMPETITIVE POOLS: SEE OUR PAST PROJECTS HERE


Courtesy of Counsilman/Hunsaker & Associates, a SwimSwam ad partner.