A new season means new opportunities to swim fast, but it all has to start on day one. Whether your summer season was good, bad, or ugly, a new season is here and it has nothing to do with the last one.  Check out the Fike Swim video Day 1 Matters and don't just swim harder, SWIM DIFFERENT!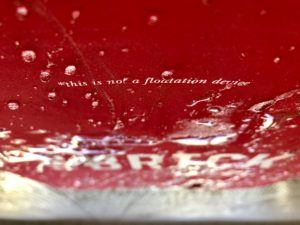 "I learned that in order to get better you have to do things differently than the year before, even if the things last year worked! My passion for swimming lead me to create The Brick as a first step towards helping swimmers approach their training differently. With Pan Pacs right behind us there is a lot of inspiration flowing right now and this is just our way of reminding swimmers to step up on day 1, in and out of the pool." said Fike Swim founder James Fike.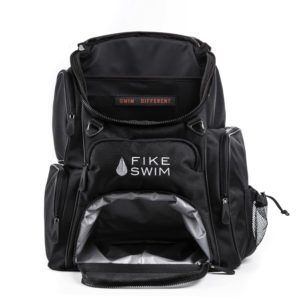 After just over three years The Brick is becoming a staple in swimmers' training, including at many of the top teams across NCAA Division I, II, and III. However, at 6 lbs it almost needs its own bag, which is why Fike Swim spent 9 months designing its own backpack. The SWAG is the swimmer's bag, of the highest quality, highest durability, greatest efficiency, and of course, Brick-compatible.
You can get the latest news, product updates, and videos by liking Fike Swim on Facebook and subscribing to their YouTube channel. And you can get a candid look at Fike Swim's journey to help swimmers SWIM DIFFERENT by following them on Instagram.


About Fike Swim
"We design products exclusively for the most difficult sport in the world.  We unapologetically place swimmers on a pedestal.  The rigors they embrace on a daily basis can only be understood by another swimmer and they deserve a company focused 100% on helping them succeed.  Whether you're just starting out or training for Tokyo, we stand behind you."

-James Fike, Founder
Fike Swim Products was born when founder James Fike put a brick on top of a kickboard and transformed just another legs-only kick set into a total body workout felt into the next day. Since then it's been our mission to create unique swim equipment with the single-minded goal of making you faster. We don't sell toys. We create tools to help you reach your potential.
Swimming News is courtesy of Fike Swim, a SwimSwam partner.