Dolfin Swimwear, currently the fastest growing competition swimwear company in the US, is pleased to announce the hiring of former University of Illinois Associate Head Coach Steve Farnau to the position of Director of Promotions.
Farnau hiring reflects the growing demand for Dolfin product and team sponsorship. Farnau's duties will include grassroots and national team recruiting and sponsorship, along with professional athlete negotiation, promotion, and activation.
"Everyone at Dolfin has been amazing. They immediately made me feel like part of the family. The opportunity to join Dolfin and be a part of this incredible team feels like a dream come true. I feel like this is the perfect job for me and I can't wait to get started." stated Steve Farnau.
Farnau's experience suits him well for the post, as his most recent position as Director of Account Management at Game Theory Group, a nationally recognized recruitment firm focusing on placing student athletes into the national work force. His coaching roots are also impressive, as Farnau most recently held the position of Associate Head Coach at the University of Illinois, where he oversaw national recruiting duties, sprint and dryland responsibilities, for the past 13 seasons.
"Steve's got a natural presence that embodies the Dolfin spirit – we're fun, we're professional, and we live in water." says Matt Zimmer, Director of Brand Development. "Since releasing the Titanium technical suit, national interest in Dolfin has never been higher, and teams looking for a full complement of products and services through Dolfin sponsorship have someone who comes from the own deck to support their efforts."
Farnau earned his Bachelor's degree from the University of Kentucky and Masters of Science from Southern Illinois University. He was a member of the University of Georgia Men's Swimming Team. Farnau begins his duties on Monday, March 2, 2015, and can be contacted at [email protected]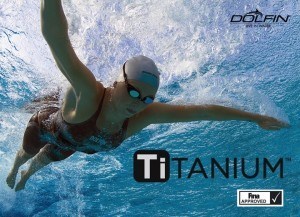 Today more swim teams are competing and training in Dolfin than ever before! Dolfin has been one of the leading swimwear brands for over 50 years. We offer the best value in the industry with the highest standards of innovation and quality. Additionally, our Womens Aquashape line has developed a loyal customer who appreciates durability and fit while exercising in Aqua Aerobics of swimming in Master swim leagues.
Founded and operated in Pennsylvania, Dolfin continues to provide its customers with the best quality swimwear at the most competitive prices in the industry. From product development and design to presentation and delivery, Dolfin is committed to customer satisfaction and to our goal of becoming America's most popular brand of performance swimwear!
Follow Dolfin on Twitter here.
Swimming News is courtesy of Doflin Swimwear, a SwimSwam partner.