Dolfin Swimwear, the fastest growing swimwear company in the country, is honored to announce its sponsorship of two-time United States Paralympic swimmer Roy Perkins. Following his success at the 2008 and 2012 Paralympic games, Perkins is again in pursuit of the podium in Rio this year.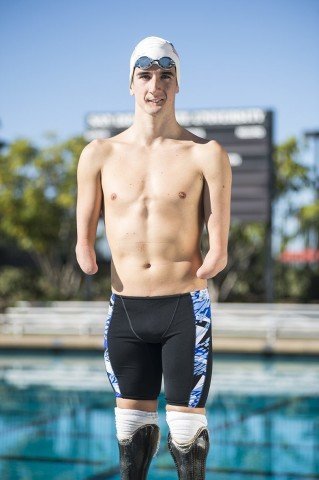 Born without hands or feet, Perkins didn't even learn to swim until he was 12 years old. But once he got in the pool, there was no stopping him. In fact, his second swim meet ever was the 2004 Paralympic Trials – although he didn't qualify, he broke several American records and was encouraged by his times.
The Stanford graduate, with a degree in Earth Systems, reflects that he didn't really 'love' swimming until the 2008 Beijing Paralympics, when he began to embrace competing internationally. In Beijing, Perkins won gold in the 50m Butterfly and bronze in the 100m Freestyle. Over the next four years, he continued to compete at the elite level, and again earned a spot on the 2012 Paralympic team. Perkins brought home four medals from London – two silver in 100m Freestyle and 50m Butterfly and two bronze in 50m Freestyle and 200m Freestyle.
2015 was a year of accomplishments for Perkins, earning multiple medals at the U.S. Paralympic Swimming Can-Am Open in December and the IPC Swimming World Championships in July. Now, he's riding this momentum into 2016 with Dolfin in tow. "Dolfin is on the cutting edge of racing technology and I'm excited to be part of a team, and more importantly a family, to help me win in Rio," said Perkins.
Dolfin is equally excited to be working with a world-class athlete like Perkins.
"Roy embodies Dolfin's competitive spirit. He faces his challenges head on and is always striving to improve. There are no obstacles for Roy, and the medals and records are just a byproduct of that great convergence of effort and love. We're honored to have Roy in our family headed to Rio."

— Matt Zimmer, VP Sales & Marketing at Dolfin
In addition to his impressive medal count, Perkins has also been named a three-time USA Swimming Academic All-American, the San Diego Hall of Champions "Disabled Star of the Year," the 2008 Most Inspirational Athlete by the Challenged Athletes Foundation, and he holds American records in all S5 and SM5 events and distances.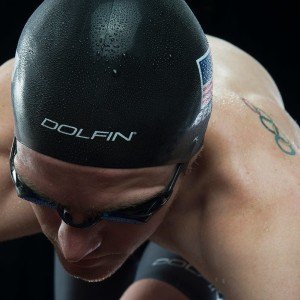 Dolfin has been one of the leading swimwear brands for more than 70 years. It is recognized for offering the best value in the industry with the highest standards of innovation and quality. Founded and operated in Pennsylvania, Dolfin continues to provide its customers with the best quality swimwear at the most competitive prices in the industry. From product development and design to presentation and delivery, Dolfin is committed to customer satisfaction and to our goal of becoming America's most popular brand of performance swimwear. For more information on Dolfin, please visit www.dolfinswimwear.com.
Swimming News is courtesy of Dolfin Swimwear, a SwimSwam partner.