Courtesy: Commit Swimming
For swim coaches with busy schedules and lofty goals, Commit Swimming is the workout management software that helps you save time, stay organized, and reach your goals.
Commit helps you manage your workouts. And, with Commit, you can type workouts just like you would write them down on paper.
Think of Commit as having the flexibility of Google Docs with the added benefit of a really awesome calculator, specifically for swim coaches.

Who uses it and what are they saying?
Coaches from

89 different countries

write, on average 6 workouts per week in Commit.

>80% of teams

using Commit say Commit's customer service is "significantly better" than the other swimming software companies.

9 out of 10 coaches

using Commit are "highly likely" to recommend it to other coaches.
"This is an enormous step forward from anything else that's available. It's a game changer." 
– Matt Kredich, Head Coach @ Tennessee 
What benefits do coaches see after using Commit day in and day out for years?
1. More Organized
"I'm definitely more organized"

"I am more organized and in control."

"Practice is more organized. Easy to write workouts with the amount of time in practice"

"workouts run more smoothly"
2. Saves Time
"Having used TeamUnify in the past I like the simplicity of Commit, while still having powerful features"

"Saves time by calculating practice time and yardage easily"

"Commit offers the ability to prep and organize for practice which in turn allows me more time to interact with and coach my athletes."

"It is user-friendly:-) and saves me a lot of time"

"Saves time!"

"Ability to log workouts has become a lot easier"

"Saves time by calculating practice time and yardage easily"
3. More Staff Synergy and Collaboration
"It's easy to write workouts and be able to have all our coaches access them."

"Our staff is more organized and the seasons run more smoothly when they can not only see their season planned out but also track it daily."

"Much easier to share workouts with other coaches, especially if you are off deck and have an assistant running the group."

"With the whole coaching staff on commit really helps us streamline our workouts"

"Easier to share ideas"
4. Better Training Quality 
"It has been easier to address weaknesses in the training program"

"More organized, better practice structure and variety"

"My seasons have become much more analytical, in that I am better able to track yardages and efforts."

"Better quality control of team programming & athlete development"

"Forces me to be more precise in my training plan."
5. Faster Swimming
"The program broke 17 school records this season, and the top 4 most "talented" in the program amassed more than 40-lifetime bests between them so I believe commit allows me to see the big picture while writing a workout and make the workout challenging mentally, physically and also social."

"It also has helped significantly with rest and taper by providing the stress score of the workouts. The stress score has definitely played a big role in our rest meets."

"Workouts often don't repeat, yardage is more consistent, tapers seems to work better."

"More consistent performances across multiple seasons. The ability to reflect on and adjust sets over time."
6. Increased Swimmer Engagement 
"Swimmers pay more attention to workouts"

"Swimmers are more engaged."

"Athletes are interested in workouts"
What is Commit Swimming?
Here is a live demonstration of Commit's software. Try it out below yourself.
Of course there are a ton of features inside of Commit that make it more than just a smart workout editor. Try them out yourself by clicking the button below!

*No credit card required

*Customize your own training terminology

*4 different plans. If you coach high school, club, college, elite, age-group, it doesn't matter – Commit has a plan for you.

"Commit Swimming definitely improves the quality of my workouts and helps me be more efficient with my time."
STEPHEN CLENDENIN
HEAD COACH NATION'S CAPITAL SWIM CLUB, DULLES SOUTH SITE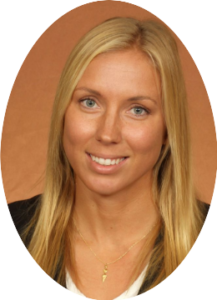 "Commit is great, especially when you have multiple coaches trying to track the workouts of different groups training at the same time. It makes it easy to keep track of the planning."
EMMA SVENSSON
ASSISTANT COACH, FLORIDA STATE UNIVERSITY
Simple. Powerful. 

Contact Commit anytime at [email protected]. You can also follow them on Facebook, on Twitter, or on their blog.