December 2015.
Just under 6 months until the 2016 USA Swimming Olympic Trials. Are you ready?
As the anticipation builds leading up to the US Olympic Trials in June and the 2016 Olympic Games in Rio, we will stoke the excitement and bring you high performance training techniques and tips on an ongoing basis to help you better prepare for your shot at greatness. For our next tip, we are discussing the impact of holiday training both mentally and physically, and how to get the most out of your training during the month of December.
The December training block is typically the hardest training block you will endure this season ahead of the Olympic Trials. With the festive holiday season come feasts, extra travel, and various distractions from your typical training schedule. We've got these tips to help you make the most out of this tough, but critical, training block ahead of you.
Keep Your Goals In Mind – Mental
The majority of the holidays will be the toughest training you will be doing all year. Take some time to either set new goals or to remind yourself of what you are working towards when the going gets tough because it will. Keep daily reminders of these goals for Trials to maximize both short-term and long-term success.
Bridge Tip – Keep a visual reminder of your goal times for Trials that you will see everyday. Having these heading into every practice will remind you what you are working towards.
Keep Hitting The Gym – Physical
Conquer December training by avoiding injury and costly mistakes that only happen when you are broken down. By utilizing not only proper dynamic warmup procedures but also recovery protocols, you can get the most out of your challenging holiday training. Proper nutrition, hydration, foam rolling and stretching will keep you fresh and ready for your next practice, strength workout, or race.
Bridge Tip – During your travels this December bring a foam roller wherever you go. Even away from your typical training environment, you will have the ability to get the benefits of a foam roller.
By addressing both the mental and physical preparations for December training, you are taking the next step in your 2016 Olympic Trials preparation.
Good luck – make everyday count!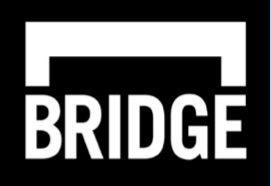 BridgeAthletic works with elite professional, collegiate, and club swimming programs to provide a turnkey solution for dryland training.  Led by Nick Folker, the top swimming strength and conditioning coach in the world, our team builds stroke-specific, custom-optimized dryland programs for each of our clients. The individualized workouts are delivered directly to athletes via our state of the art technology platform and mobile applications. Check Nick and BridgeAthletic out as recently featured in SwimSwam.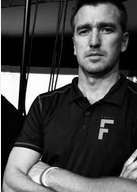 Nick Folker is the Co-Founder and Director of Elite Performance at BridgeAthletic. Nick's athletes have won 22 Olympic Medals, 7 team NCAA Championships and over 170 individual and relay NCAA championships. Megan Fischer-Colbrie works as the Sports Science Editor at BridgeAthletic.  Megan was a four-year varsity swimmer at Stanford, where she recently graduated with a degree in Human Biology.
The Championship Series by BridgeAthletic is designed to empower athletes with tips from the pros that will help them reach peak performance come race day.  We will be covering competition-focused topics such as nutrition, recovery, stretching, and mental preparation.
Follow BridgeAthletic on Twitter here.
Like BridgeAthletic on Facebook here. 
Follow BridgeAthletic on Instagram here. 
Swimming Training is courtesy of BridgeAthletic, a SwimSwam ad partner.