Disclaimer: BlueSeventy Swim of the Week is not meant to be a conclusive selection of the best overall swim of the week, but rather one Featured Swim to be explored in deeper detail. The BlueSeventy Swim is an opportunity to take a closer look at the context of one of the many fast swims this week, perhaps a swim that slipped through the cracks as others grabbed the headlines, or a race we didn't get to examine as closely in the flood of weekly meets.
The Yale women waited a long time for their chance to pace the yearly HYP (Harvard-Yale-Princeton) triangular. So it's only fitting that their 2016 win was keyed by the longest of races.
Yale went 1-2 in the 1000 free and 1-2-3 in the 500 to win their first HYP crown since the late 1990's, a 19-year drought.
Sophomore Cailley Silbert led the way in both races. Her 4:52.81 in the 1000 was a season-best (outside of the mid-season rest invite, the Nike Cup) and about three seconds faster than she was at this time last year. She also won the 1000 free in 9:55.50, her best this season and only about seven seconds off her collegiate best, put up at last year's Ivy League Championships.
Veteran Eva Fabian was second in both races, not far behind Silbert in either (4:54.83/9:56.63). That duo put up the two fastest times in the entire Ivy League for the season in the 1000, and already sit 1 and 2 in the 500. To top things off, sophomore Danielle Liu completed the 1-2-3 sweep in the 500 with a time of 4:55.91 after taking fourth in the 1000.
That mix of youth and experience in the distance corps should be a big asset to Yale, which is now chasing its first Ivy League Conference title since 1978, and their clutch swimming at the HYP triangular meet earns them our Blueseventy Swim of the Week.
Aptly named to suggest 70% of the earth is covered in water, blueseventy is the world leader in the pool, triathlon and open water wetsuits and swimskins. Since 1993, we design, test, refine and craft products using superior materials and revolutionary details that equate to comfort, freedom from restriction and ultimately a competitive advantage in the water. blueseventy products have instilled confidence in beginners as well as carried world-class athletes to countless Olympic and World victories.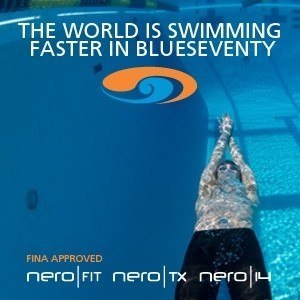 For the latest news and blogs from blueseventy visit www.blueseventy.com.
Twitter: @blueseventy 
Facebook: facebook.com/blueseventy
 Blueseventy is a SwimSwam partner.