Disclaimer: BlueSeventy Swim of the Week is not meant to be a conclusive selection of the best overall swim of the week, but rather one Featured Swim to be explored in deeper detail. The BlueSeventy Swim is an opportunity to take a closer look at the context of one of the many fast swims this week, perhaps a swim that slipped through the cracks as others grabbed the headlines, or a race we didn't get to examine as closely in the flood of weekly meets.
The German swimming record books are in an interesting state in 2016.
Several national records still stand from the 1980s, when Germany was still split between East and West. The East German squad was one of the world's best – but also was later found to be part of a massive institutionalized doping system.
Those records, though, still remain on the German books, even in a case where one of the athletes herself – admitting to her part in the state-run scandal – publicly asked for her record to be abolished.
But perhaps the best way to clean up the German record book is to simply break those records. It's easier said than done – but Alexandra Wenk is doing her part.
Wenk set a pair of German records at the German National Championships last week, one of them taking down a doping-aided 200 IM mark from 1981.
Ute Geweniger's record was the oldest still on the German long course books. Geweniger admitted that doping aided her performance in that 200 IM swim, which finished in 2:11.73.
But Wenk twice got under the 35-year-old mark, going 2:11.41 in prelims and 2:11.33 in finals.
Wenk also broke her own 100 fly record with a 57.70.
You can read more about the meet courtesy of SwimSwam's German correspondent Daniela Kapser here.
Aptly named to suggest 70% of the earth is covered in water, blueseventy is the world leader in the pool, triathlon and open water wetsuits and swimskins. Since 1993, we design, test, refine and craft products using superior materials and revolutionary details that equate to comfort, freedom from restriction and ultimately a competitive advantage in the water. blueseventy products have instilled confidence in beginners as well as carried world-class athletes to countless Olympic and World victories.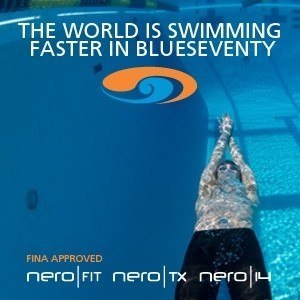 For the latest news and blogs from blueseventy visit www.blueseventy.com.
Twitter: @blueseventy 
Facebook: facebook.com/blueseventy
 Blueseventy is a SwimSwam partner.