Disclaimer: BlueSeventy Swim of the Week is not meant to be a conclusive selection of the best overall swim of the week, but rather one Featured Swim to be explored in deeper detail. The BlueSeventy Swim is an opportunity to take a closer look at the context of one of the many fast swims this week, perhaps a swim that slipped through the cracks as others grabbed the headlines, or a race we didn't get to examine as closely in the flood of weekly meets.
After a lackluster 2012 Olympic Games, Australia as a nation looks about as good as it could hope to on the cusp of the 2016 Olympic year.
The latest Aussie swimmer to pop on the international stage has been sprinter Cate Campbell, who smashed the short course meters world record in the 100 free at Australian Short Course Nationals.
Campbell's record is a testament to persistence. After missing the record of 51.01 by just a few tenths in the individual 100 free (she was 51.77 and 51.38 in prelims and finals, respectively), Campbell decided to tackle the swim one more time during the 200 free, alerting the field that she'd be using the opening half of the swim as a 100 time.
The third time turned out to be the charm for Campbell, who blasted a 50.91 to become the first woman ever under 51 seconds in the event.
Campbell has been among the world's best 100 freestylers for some time now, but her world record-setting swim proves she's still on the rise, and her nation is following right along with her. Campbell becomes the third Australian to be featured in our swim of the week in the past few months, joining red-hot backstrokers Mitch Larkin and Emily Seebohm.
For a nation looking for redemption after a disappointing London Olympics, the emergence of mega-stars like Campbell, her sister Bronte, Larkin, Seebohm and more is reason to believe 2016 could be the explosive Olympics Australia has been waiting for.
Aptly named to suggest 70% of the earth is covered in water, blueseventy is the world leader in the pool, triathlon and open water wetsuits and swimskins. Since 1993, we design, test, refine and craft products using superior materials and revolutionary details that equate to comfort, freedom from restriction and ultimately a competitive advantage in the water. blueseventy products have instilled confidence in beginners as well as carried world-class athletes to countless Olympic and World victories.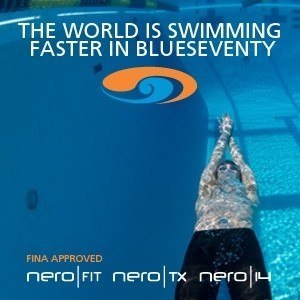 For the latest news and blogs from blueseventy visit www.blueseventy.com.
Twitter: @blueseventy 
Facebook: facebook.com/blueseventy
 Blueseventy is a SwimSwam partner.