Disclaimer: BlueSeventy Swim of the Week is not meant to be a conclusive selection of the best overall swim of the week, but rather one Featured Swim to be explored in deeper detail. The BlueSeventy Swim is an opportunity to take a closer look at the context of one of the many fast swims this week, perhaps a swim that slipped through the cracks as others grabbed the headlines, or a race we didn't get to examine as closely in the flood of weekly meets.
As USA Swimming's major icons – including Michael Phelps and Ryan Lochte – grabbed the spotlight in Charlotte, North Carolina, one of the nation's rising swim stars made some huge strides of her own on the opposite coast.
Crean Lutheran high school senior Ella Eastin knocked down the National Independent High School record in the 200 IM while winning the CIF Southern Section Division 2 title. But even more impressive was exactly how much of an improvement Eastin showed from her previous best.
Eastin already held that record, for independent and private high schools, but it was way back at a 1:55.15 from 2013. Eastin didn't better that mark in 2014, but came through in a big way this spring, going all the way down to a 1:53.90. It's not often you see swimmers at that level skipping entire seconds on their way towards a record, but Eastin did just that, leaping past the 1:54s entirely.
In addition, Eastin approached two more major records: the overall national high school record and the 17-18 National Age Group record. Eastin sits within two tenths of both – Dagny Knutson holds the high school record at 1:53.82 and Katie Hoff the NAG at 1:53.77.
Those are two huge names for Eastin to be approaching. In fact, she now sits #5 on the all-time 17-18 rankings, displacing Cal star Liz Pelton. Ahead of her are Hoff and Knutson, plus Celina Li and Maya DiRado, who is swimming professionally out of Stanford and may become Eastin's new training partner when Eastin joins the Cardinal squad next fall.
Eastin is looking more and more like a gigantic pickup for Stanford, too. With the top two recruits in her class already announcing their deferrals to train for the 2016 Rio Olympics, Eastin will come in as one of the very best freshmen in the nation (provided she doesn't defer, too). Katie Ledecky will postpone her freshman season at Stanford, meaning Eastin will likely be the top freshman on a Cardinal team that might be the favorites to win next year's NCAA title.
If Eastin can improve her 400 IM by a similar margin (her lifetime-best is a 4:05.25, also from back in 2013), she'll be able to cement her place as one of the top young swimmers in the United States, and perhaps make a run at some major international teams in the near future.
Aptly named to suggest 70% of the earth is covered in water, blueseventy is the world leader in the pool, triathlon and open water wetsuits and swimskins. Since 1993, we design, test, refine and craft products using superior materials and revolutionary details that equate to comfort, freedom from restriction and ultimately a competitive advantage in the water. blueseventy products have instilled confidence in beginners as well as carried world-class athletes to countless Olympic and World victories.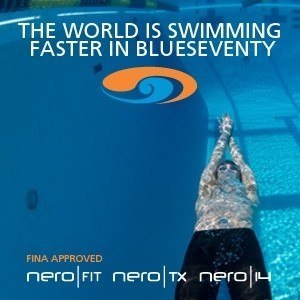 For the latest news and blogs from blueseventy visit www.blueseventy.com.
Twitter: @blueseventy 
Facebook: facebook.com/blueseventy
 Blueseventy is a SwimSwam partner.