Disclaimer: BlueSeventy Swim of the Week is not meant to be a conclusive selection of the best overall swim of the week. The BlueSeventy Swim is an opportunity to take a closer look at the context of one of the many fast swims this week, perhaps a swim that slipped through the cracks some as others grabbed the headlines.
In swimming, we often talk about a "closing burst" to describe the way a swimmer finishes his or her race. But sometimes, closing bursts last more than one event.
For Marvin Ridge High School sophomore Caroline Hauder, it lasted three.
In search of a repeat state title in North Carolina's Class 3A, Marvin Ridge saved three of Hauder's four event entries for the very end of the meet and giving swimming fans one of the most impressive meet finishes we've seen yet in 2015.
First Hauder won the 100 back by nearly a second and a half. 56.21, a lifetime-best by 1.4 seconds. Ho-hum.
She then upped the ante, jumping right back into the pool for the 100 breast and nearly doubling her winning margin. Hauder snuck under both her lifetime-best and the Class 3A state record by .03 seconds, one of just three state records to fall on the girls side of the meet.
(Fun fact: the previous state record was held by future Notre Dame letterwinner and current SwimSwam writer Christen McDonough.)
But Hauder wasn't done yet. With one more event remaining in the meet, Hauder once again stepped up to the plate, anchoring the winning 400 free relay with a team-best and field-best 51.58.
Hauder played the closer for Marvin Ridge, and pitched a shutout bottom of the ninth with her three wins, icing a repeat trip to the team trophy presentation for her crew, and showing off the toughness big-time swimmers are known for.
Full results of the meet are available on Meet Mobile under "2015 NCHSAA 3A State Championships." You can read our full boys and girls recap here.
Aptly named to suggest 70% of the earth is covered in water, blueseventy is the world leader in the pool, triathlon and open water wetsuits and swimskins. Since 1993, we design, test, refine and craft products using superior materials and revolutionary details that equate to comfort, freedom from restriction and ultimately a competitive advantage in the water. blueseventy products have instilled confidence in beginners as well as carried world-class athletes to countless Olympic and World victories.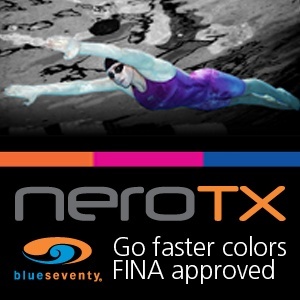 For the latest news and blogs from blueseventy visit www.blueseventy.com.
Twitter: @blueseventy 
Facebook: facebook.com/blueseventy
 Blueseventy is a SwimSwam partner.