2018 SWIM CUP – EINDHOVEN
Friday, April 13th – Sunday, April 15th
Prelims at 9am local (9:30am Friday)/Finals at 6pm local
Pieter van den Hoogenband Swimming Stadium
LCM
Selection for European Championships (among other meets)
Ranomi Kromowidjojo, Kira Toussaint and Marrit Steenbergen will be among the domestic talent headed to the Pieter van den Hoogenband Swimming Stadium tomorrow to compete at the 2018 Swim Cup Eindhoven. The meet, along with last week's Swim Cup The Hague, serve as the 2 selected competitions within the first qualification period in which Dutch athletes can attempt to meet the minimum time standards for European Championships selection.
The 2nd selection time period ranges from April 16th through June 30th, whereby swimmers can specifically request a competition of their choice, pending approval, be used as their trial meet. However, during the 2nd period, the swimmers will be vying for only those spots not already taken up by athletes having achieved qualifying times during period #1. Suggested meets for the 2nd qualifying period include the Mare Nostrum circuit in Canet, Barcelona and Monaco, which all take place in June, as well as the Sette Colli Trophy in the same month.
The initial round of swimmer qualifications will be announced by KNZB Technical Director Andre Cats on April 18th, while the final roster will be revealed on June 27th.
Below are the qualification times for Dutch swimmers hoping to make the 2018 European Championships roster. You can read the official selection policy in its entirety here.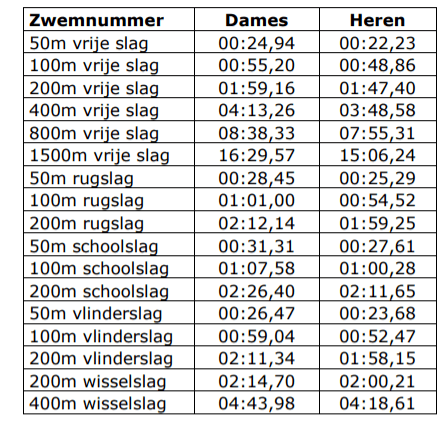 Additional European talent will be on display, as members of the German National Team, including Marco Koch and Alexandria Wenk, will be in attendance, as well Ari Pekka Liukkonen of Finland.