Swim Camp Feature
University Alabama Coaches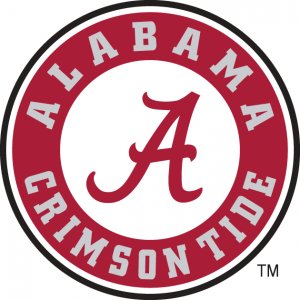 American Swimming Coaches Association Hall of Famer,  Olympic Coach, and USA Swiming National Team Director  Dennis Pursley.
Former World Record Holder, Hall of Fame Olympic Coach, and Olympic Training Center Resident Coach Jonty Skinner.
University of Alabama Assitant Coach Bradley Manning.
Unviversity of Alabama Assistant Coach Lisa Ebeling.
Your performance on race day will be determined by how effective you've been at helping your brain understand all facets of the performance. The strongest computer in the world is the human brain, and no different from the machine counterpart, it can be extremely ineffective if it's programmed incorrectly. Recognizing that you're essentially training the brain to manage your goals, then what you do in day to day training is critical to achieving those goals. This camp is all about teaching young athletes how the brain does this, how it takes information on board, and how to make sure that what you do correctly is imprinted in a way that helps you reproduce perfect skills without having to think about them. It will involve critical thinking, and exploring new ways to achieve new skills. Learning how to swim and train this way is the next paradigm in swimming and is the future of all sport.
We have the space and time to accomodate athletes of all levels.  We cover every stroke discipline and all skills needed to compete at a higher level.  Day campers must be at least 9 years of age and over night campers must be at least 10.  All campers are expected to be able to complete one length of the pool legally in all four stroke disciplines.
***This is not a learn-to-swim program, but it is open to any and all willing to participate.
Camp Overview
Alabama Rising Tide Swim Camps delivers everything you need and more to help you achieve your fullest potential as a swimmer;  underwater filming, stroke video analysis, classroom sessions, mental preparation, start and turn work, development in all 4 strokes, team & character building, motivational speaking, underwater skill development, training and conditioning, world class instruction and race day preparation.
"Denny (Coach Pursley) taught me the relationship between work and reward."  Glenn Mills, co-founder of GoSwim.tv, U.S. Olympian. 
LEARN FROM LEGENDS
Coach Dennis Pursley is world-renowned for his leadership. The Louisville, Ky., native, who was inducted into the American Swimming Coaches Hall of Fame in 2006, worked under Tide legends John Foster and Don Gambril to start his coaching career in the mid-1970s. Following his initial stint with the Tide, he returned to his hometown to become head coach of Lakeside Swim Club. It was during this time that he was appointed to the coaching staff of the 1979 USA Pan American Games team. In that competition one of his swimmers, Mary T. Meagher, surprised the swimming world by establishing her first of several world records.  Meagher, aka "Madam Butterfly," earned a place on the 1980 U.S. Olympic team and went on to set world records that stood for decades.
Following his time in Louisville, Pursley became head coach of the Cincinnati Marlins and led them to their first three national championship titles. Eleven swimmers on his 1980 championship team accounted for 28 top-25 world rankings in individual events and eight Marlin relays were ranked among the top 25 in the world in that same year.
After placing six swimmers on the 1980 USA Olympic Team who accounted for two world records and four No. 1 world rankings, Pursley was appointed to the USA Olympic Team staff and was awarded 1980 "Coach of the Year" honors by the American Swimming Coaches Association.
During the first decade of Pursley's career, his swimmers accounted for seven world records, 12 American Records and 20 U.S. National Championship titles as well as numerous medals in major international competitions – including the Olympic Games and the World Championships.
In 1981, Pursley was named as the first head coach of the Australian Institute of Sport (AIS), where he served as head coach of the combined team for two years and the men's team until August, 1984. Six of the AIS athletes who had trained under Pursley (four men and two women) accounted for half of Australia's medals in the 1984 Olympic Games. Only one of those Olympians was ranked among the top 20 in the world in 1983.
In 1989 Pursley was appointed the first USA Swimming National Team Director. During his 14-year tenure, Team USA  finished first in the medal count in both men's and women's competitions in all three Olympiads, culminating with 33 medals, including 14 gold, at the 2000 Olympics which was described by "Sports Illustrated" as the greatest team performance of all time. In recognition of his contributions, Pursley was awarded the United States Olympic Committee Chairman's "Coaching Award" for 2000.
"Jonty Skinner, aside from being a legendary world champion,  is the swimming doctor of the technically flawless race." Mel Stewart, U.S. Olympian.
Former world record holder, NCAA Champion and International Hall of Famer Jonty Skinner is in his third stint as an Alabama swimming and diving coach after rejoining the Crimson Tide in the summer of 2012 as a member of head coach Dennis Pursley's staff.
"We could not have a more qualified coach than Jonty Skinner," Pursley said. "As a former world record holder and coach of Olympic gold medalists and national championship teams, Jonty has done it all at the highest levels of national and international competition. He will be primarily responsible for our sprint program but all of the swimmers and coaches on the team will benefit from his broad range of experience and expertise."
In addition to his coaching duties, Skinner serves as the Tide's technical director, a post he previously held with both USA Swimming and British Swimming.
Skinner first came to the Capstone in the fall of 1974 as a sprinter on one legendary Tide coach Don Gambril's first teams. He made an immediate impact, winning Alabama's first NCAA championship as a freshman in 1975 when he touched the wall first in the 100 freestyle. Skinner went on to shatter the world record in the 100-meter freestyle during the summer of 1976, setting a standard that would endure until 1981.
After graduation, the 19-time All-American started his coaching career under Gambril as an Alabama assistant. From there he went on to a highly successful stint as head coach of the San Jose Aquatics Club, where his teams won a USA Senior National team championship and five USA Junior National team titles.
After returning to Tuscaloosa in the late 1980s as an associate head coach, Skinner took over the coaching reigns in 1990 when Gambril retired from coaching. He capped his four-year tenure as the Tide's head coach by leading both the men and women to top-10 national finishes in 1994, the same year he was named the SEC Women's Coach of the Year.
In the summer of 1994 Pursley, then the director of the USA National Team, choose Skinner as the inaugural coach of United States Swimming's Resident National Team at the Olympic Training Center in Colorado Springs, Colo. From there Skinner went on coach some of the world's top swimmers at the elite national and international level.
"I'm excited to be back in Tuscaloosa, back at the University of Alabama, and to have this amazing chance to work with Dennis again," Skinner said. "He and I have worked together for a number of years at both USA and British Swimming and we're both excited to take what we've learned about swimming and coaching at the international level and apply it at the collegiate level."
Skinner coached swimmers have won 18 national titles and 20 Olympic medals – including 17 gold. He has also produced two Kipputh Award winners. Alabama standout Jon Olsen stands tall among Skinner's former pupils. Following an All-America career at the Capstone, Olsen won five Olympic medals – including four that were gold – under Skinner's tuteldge. Olsen still holds the Alabama 100 and 200 freestyle school records.
During his own swimming career, Skinner captured four national titles to go with his NCAA title and five years as the world record holder in the 100m freestyle. In 1986 he was inducted into the International Swimming Hall of Fame.
Follow the University of Alabama Swimming and Diving on Twitter here.
Like the University of Alabama Swimming and Diving on Facebook here. 
Follow the University of Alabama Swimming and Diving on Instagram here.