USA Synchro has announced the launch of the 2015 World Championship Team Crowdfunding Campaign through RallyMe.
Numerous U.S. national governing bodies have successfully used RallyMe, an online crowdfunding platform, to help pay for training, coaching, equipment and travel expenses. Those wishing to donate can visit the team's RallyMe site at https://www.rallyme.com/rallies/1614.
The U.S. Senior National Team will compete at the FINA World Championships in Kazan, Russia, July 24-Aug. 9.
"As one can imagine, preparation for our team and travel to Russia are not inexpensive," said USA Synchro Executive Director Kevin Warner. "In order to participate in this prestigious event, USA Synchro will need to cover the cost of their travel, room and board and other competition expenses, not to mention the training expenses leading up to the event. Our goal is to raise $50,000 so they can represent Team USA this summer."
The athletes making up the U.S. Senior National Team currently train full-time in California, where they practice six days a week, two times a day. Many moved to the training site and receive a modest stipend.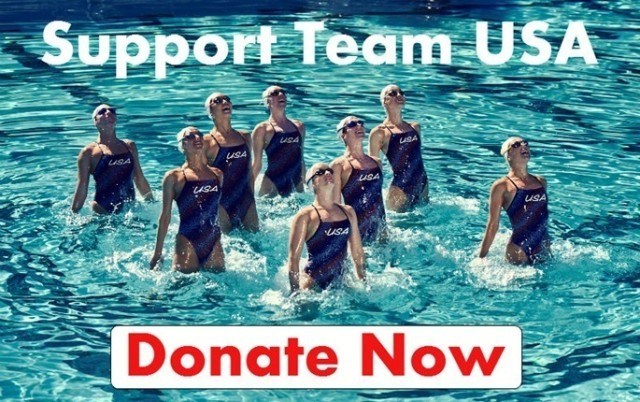 "Right now, the senior team athletes that we have are significantly self-funded," said U.S. Senior National Team coach Myriam Glez. "They get a very small stipend to reimburse for their living expenses. A lot of them are supported by their parents. The older athletes are not, so it's very difficult for them."
"I think that America does really value being on top of the world in sports, and if we'd like to stay there, we do need to find a way to finance the operations," said team member Alison Williams.
"I think I'm a fighter, and I think we're a group of fighters," said teammate Sarah Rodriguez. "It's nice to have a bunch of girls who are very motivated, and the idea of a bunch of challenges is not scary. It's very appealing and it's exciting.
"Every time I see an American flag I think, 'Oh, I'm not only training to represent myself, my family, my area – it's the nation, it's the red, white and blue, it's everything we stand for. It's the greatest honor."
The campaign for the U.S. Senior National Team will conclude on May 31. USA Synchro will launch additional campaigns soon after for the Junior, 13-15 and 12 & Under National Teams.
"Many of our national team athletes are self-funded so they can represent the USA and train in the sport they love," Warner said. "We have always supported our athletes and now, more than ever, they need us."
Swimming News is courtesy of USA Synchro.