Tony Azevedo, aka The Savior, is a 4-time Olympic water polo player, graduate of Stanford, and the current captain of the US National Men's Water Polo Team.  Tony Tuesdays is his conversation with the water polo community courtesy of HARDCOREPOLO.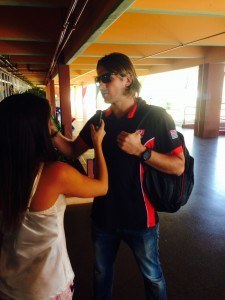 Welcome to the first installment of Tony Tuesdays—a new series of blog-type posts where I will share my takes on water polo and life as I embark on a new path in my career.
I recently decided to leave Europe and sign with a team in Sao Paulo, Brazil. It was hard to say goodbye to the beautiful Mediterranean, delicious olive oils and wine, but also exciting to welcome exotic fruits, caipirinhas and the famous Brazilian churrrascharias (all you can eat BBQs).
Playing professionally in Europe for the last 9 years had an incredible impact on my water polo career. I was exposed to and learned various styles of the sport, played tough games on a regular basis against the best players in the world, and ate more amazing meals than I ever could dream of.
My decision to move to Brazil was based on my desire to help develop the sport of water polo. In my opinion, water polo's only chance of growing and becoming a sport that the world recognizes and understands is to reach out to countries beyond the perennial powerhouses of Europe.
At the present moment, the USA, Australia, Canada and China are the only countries that can genuinely compete alongside the European teams. And Brazil is the perfect example of a country the water polo community can engage now to change this– they are strong in swimming, have miles of beautiful beaches and pools, and boast great warm weather. Brazilians are also extremely creative and love to score goals (stemming from their obsession with soccer) so I think they could really prove to be a water polo powerhouse!
I was born in Rio de Janeiro, and my father was a great player who later became an Olympic coach in the US and is now working to make China competitive on the water polo scene. Following in his footsteps, I am set on making Brazil into a stronger water polo nation. I am currently playing for the SESI Club and will stay here through December 2014. In the short amount of time I have been here already, I have been extremely impressed with the passion and professionalism that define this club.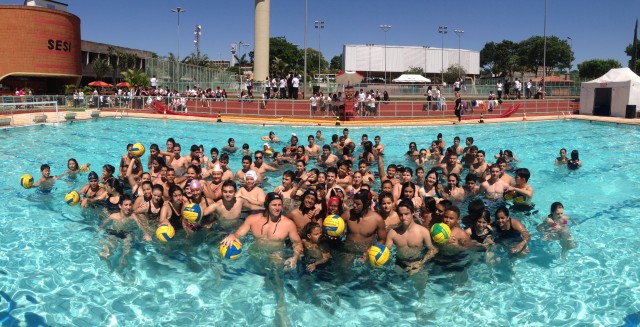 SESI is supported by the government and has local branches all over the country, with 254 in the state of Sao Paulo alone. These schools offer kids from all walks of life and different social levels the chance to play sports, and therefore they are the perfect networks for growing water polo in the country.
Every few weeks, our Coach Andre Avallone and me travel around the country to these local SESI schools to teach kids about water polo. I usually start with a short speech (in Portuguese—which I'm getting better at), then Andre speaks, and after that I get in the pool to teach the kids a few tricks.
These travel days involve early wakeups and long flights, but so far I feel each trip has been well worth it. I leave knowing I just introduced 500 kids to our great sport, and it's probable that at least a few of them will take it up seriously.
Outside of my big move to Brazil, my life has also been very busy in other ways. In May, while we were still living in Croatia, my wife and I welcomed our first son, Cruz. We flew back to the US with him when he was only 3 weeks old, and now he's happily growing up in Sao Paulo.
I also inaugurated the first water polo players' organization (the WPO), as president, with the goal of improving water polo and protecting players worldwide. 2014 should be a big year for this new association so I'll be back with more updates shortly. You can also read more about us on www.waterpoloplayers.org.
Follow Tony Azevedo on Twitter here.
Follow HARDCOREPOLO on Twitter here. 
Stay tuned for more Tony Tuesdays coming soon!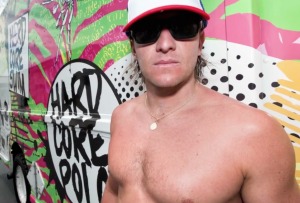 Founded on the pool decks of Southern California by serious swimmers who know what it means to train at intense levels on a daily basis HARDCOREPOLO is here. HARDCOREPOLO is the first brand to truly examine and explore the ethos of the hardcore polo player. HARDCOREPOLO is an authentic and innovative designer, marketer and distributor of premium quality young mens and young womens swimsuits, training gear, clothing, accessories and related products under the HARDCOREPOLO name. Our true, authentic, athlete driven, innovative, iconoclastic, and creative style differentiates us from the bland competitive swim suit industry and gives us reason to be. Start to finish, design, cutting, sewing, everything we produce is made in our native Southern California, something we are very proud of.
HARDCOREPOLO is a SwimSwam partner.