Courtesy of Swim Smart, a SwimSwam partner.
Every Olympics causes a phenomenon called "The Olympic Bump." The excitement around the stories, success and drama of the Olympics pushes kids and parents to get involved in Olympic sports like swimming. This creates a great influx of swimmers into the program and an opportunity for your team to grow.
For example, during the summer of the 2012 London Olympics, our home club in a small town of 30k people went from 80 swimmers to over 150 and we started a satellite club with 40 new swimmers. The key to taking advantage of the bump is creating a team everyone wants to be on.
Use the summer time to learn about how to get your head coach, assistants, parents and swimmers ready to create a culture and atmosphere no one will want to leave after the emotion of the Olympics wears off!
Swim Smart Books and Courses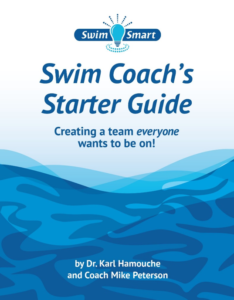 Outstanding Books for Coaches and Swimmers
"Karl combines creative ideas with well-structured plans to provide an enjoyable to read and easy to understand guide to coaching swimming for every (new and experienced) coach.

Coaches at swim clinics often comment that they learn the most in the conversations after the clinic talks. "Swim Coaches Starter Guide" is like the very best of those discussions.

I also highly recommend Biology of Swimming to everyone (coaches, swimmers and parents) looking for important and easy to understand information about almost all the science behind swim training and performance. Read both books now, then thank Karl and Mike later!

Thanks Karl & Mike."

-Coach Monty Hopkins
Perfect for new coaches looking to make coaching their career
A resource for head coaches wanting to help improve their assistants
Directly applicable guidelines, tips and instruction
Recently added to the NISCA recommended reading!
There is a big (and often unseen) gap between being a swammer and a swim coach. This book aims to close the gap. Learn how to bring up new swimmers in a tough swimming career and develop both their character and swimming with long term success in mind.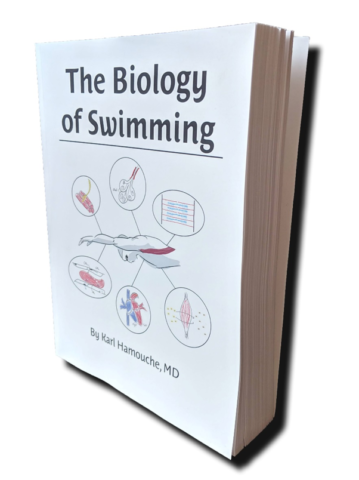 Better than a weekend conference trip!
"I've been to a lot of coaching seminars and have read a number of books and articles on energy systems and biology as it pertains to swimming….
However, none of those compares to the real learning and in depth understanding that I got from information presented by Karl Hamouche in The Biology of Swimming!
Karl's unique writing style allows the reader to understand a very complicated scientific subject (human biology) in a simple and straightforward way. The illustrations in the book are also very helpful to understanding the material presented in the text.
I strongly recommend this book for any coach or swimmer who wants to learn more about swim training."
– Coach Scott Kitzman
Learn about how your swimming machine works
Understand why you feel the way you do in practice
Over 300 illustrations to help you grasp the tough concepts
Wait… why would a dumbed down exercise science picture book be part of retaining new swimmers?! Because people don't buy what you do, they buy why you do it. If you can't understand why training is tough and what it is doing to your Swimming Machine, you will quit when the water gets rough. Build your team's trust in their training and they will always give 100% and hopefully never quit!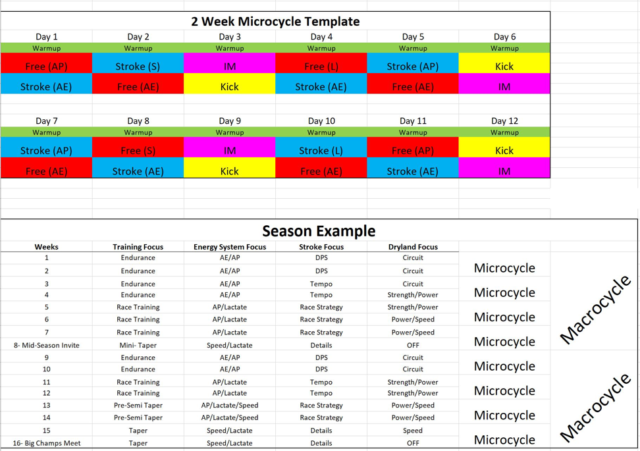 "The Swim Smart download-ables are a MUST have for each swim coach. Whether you're an experience veteran, or a bright-eyed new starter—these free tools are a great template for any coach to build off of."

– Abbie Fish, Creator/Head Coach of Swim Like A. Fish
At Swim Smart, we say that "knowledge is speed" and we use these tools on our own pool deck to help us organize, track, think and explain our methods to our swimmers and parents. This builds trust and long-term commitment to the program.
These tools are available for free here!
Season Planning and Periodization
Workout Templates
Workout Progressions
Dryland Template
Overtraining Monitor 
Training Tracker
Meet Lineup Tracker
Coach's Swim Clinic
Stroke Teaching Slides
Website Documents
The (Literal) Art of Swimming
"A day is not wasted if a memory is made"
There are moments in everyone's swimming career that are once in a lifetime. Unfortunately, these are often lost in the endless digital junk of social media scrolls.
Make your child's, your team's or your personal swimming triumphs a permanent fixture on the wall with personalized handmade art created by our professional Italian trained painter.
Stay up to date on the latest from Swim Smart!
Website: www.swimsmarttoday.com
Instagram: https://www.instagram.com/swimsmarttoday/
Facebook: https://www.facebook.com/swimsmarttoday/   
YouTube:     https://www.youtube.com/channel/UCZdTikJbjtbBtFtprl3dD8A
Smart Side Newsletter: https://mailchi.mp/61145da97d66/join-the-smart-side-newsletter
Why Join the Smart Side Newsletter?
– 10% off your first order to get you jump started
– Subscriber only deals!
– New product updates (we are always working on something new)
– Educationals for athletes, coaches and parents
Don't forget to check out some of our other products. We have something for everyone!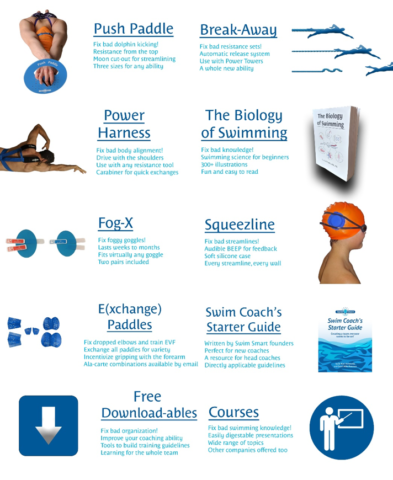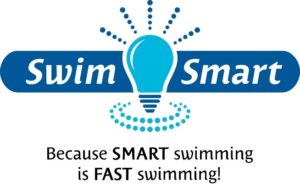 Swim Smart was founded by Karl Hamouche and Mike Peterson. We are coaches fixing swimming problems. Every product we created was to help our own kids improve and we hope they can help your swimmers too! At the core of everything we do, we just want swimmers and coaches to be more engaged in workout.
We would love the chance to Partner with you and your team (and vendors) to get you want you need and get your athletes swimming smarter!
Swim Smart is a SwimSwam partner.