Dolfin is stepping up their elite presence in swimming recently signing Haley Anderson, Michael Kleuh and Emily Brunemann. Expect to see more Dolfin swimwear among the elite college swimming teams as well.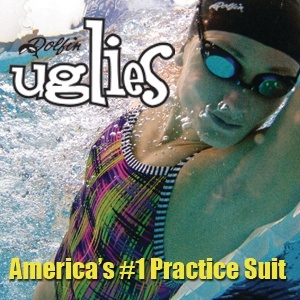 Dolfin- Summer Uglies BlockToday more swim teams are competing and training in Dolfin than ever before! Dolfin has been one of the leading swimwear brands for over 50 years. We offer the best value in the industry with the highest standards of innovation and quality. Additionally, our Womens Aquashape line has developed a loyal customer who appreciates durability and fit while exercising in Aqua Aerobics of swimming in Master swim leagues.
Founded and operated in Pennsylvania, Dolfin continues to provide its customers with the best quality swimwear at the most competitive prices in the industry. From product development and design to presentation and delivery, Dolfin is committed to customer satisfaction and to our goal of becoming America's most popular brand of performance swimwear!
Follow Dolfin on Twitter here.
Swimming Photo Vault / Swimming News courtesy of Doflin Swimwear, a SwimSwam partner.