For 2014 (and posthumously, for now, back to 2013), SwimSwam has unveiled its new World Swimming Rankings lists, and to manage these World Rankings, we have hired a new "World Rankings editor," one Shannon MacDonald.
Shannon has a wealth of swimming experiences from around the world. She is a native of Australia, and now splits her time between the Southern Hemisphere and the Deep South: her daughter, Bonnie, is an Australian National Team swimmer who is currently attends the University of Alabama.
Shannon herself is an avid Masters' Swimmer, a former investment banker with Macquarie Bank, and a Law grad from the University of Sydney.
We hope that these rankings will continue to add context to our reports and help make SwimSwam a valuable resource to any swim fan.
Along those lines, we're asking for the help of our community to make sure they're accurate. We are going to make every effort to maintain them as closely as possible to what happens in the real world, but sometimes that can be hard. For example, we have still not been able to find full results for the Tokyo Metropolitan Championships this past weekend, though we have the "10 best performances" from men and women.
For now, we're committed to maintaining rankings to the top 25. We'll expand rankings with swims that meet the most recent FINA "A" standards to ensure that the lists represent only high-level, world-class swims.
If you see any errors, or any meets we've missed, PLEASE let us know, and we will research and make any appropriate corrections. Our goal is to make this as accurate of a resource as is possible, and we have no qualms with sourcing our awesome (and uber-informed) community to get there.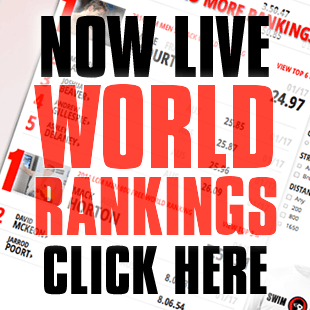 If you have a meet that you believe has produced applicable top 25 results, please share them with [email protected]
Future Additions:
World yards rankings
Expanding rankings to top 50 per year
Create historical rankings, as best we can, for prior years
World junior rankings
If you think that you can contribute in any of these areas, please let us know.