JOB DESCRIPTION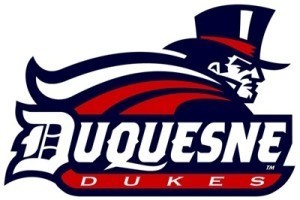 Duquesne University is seeking a qualified candidate for a graduate assistantship in the women's swimming program. The successful candidate must demonstrate strong organizational skills and ability to communicate effectively with student-athletes, coaching staff, parents, and the University community.
RESPONSIBILITIES
Responsibilities include the recruiting of qualified student-athletes, on-deck coaching, travel administration, and all other duties assigned by the head coach.
REQUIREMENTS
Bachelor's Degree, acceptance into a graduate program at Duquesne University, and prior collegiate swimming and/or coaching experience.
This position includes tuition remission and a stipend.
HOW TO APPLY
Please submit a resume, cover letter, and three references to [email protected]
ABOUT DUQUESNE UNIVERSITY
One of the nation's top Catholic universities, Duquesne University provides a well-rounded education that will challenge you academically while nourishing your spiritual and ethical development. Founded more than 130 years ago by the Congregation of the Holy Spirit, Duquesne University is the only Spiritan institution of higher education in the United States.
Swimming News / Swimming Job courtesy of Duquesne University.