Courtesy of Laguna Fin Company, a SwimSwam partner. 
Halloween's here and it's brought all the evil creatures out to haught your swimming practice. See what happens to our pool when all the spooks come for a swim. Have an extra spooky halloween this year with your friends from Laguna Fin Co.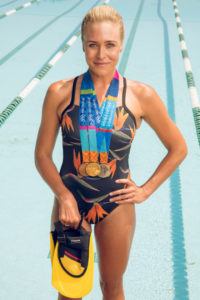 Laguna Fin Company is making waves in the swimming community. The inventor of the adjustable fitness swim fin has teamed up with Olympic Gold Medalist Kaitlin Sandeno, an owning partner and Laguna Fin brand ambassador. Their flagship Fitness Fin is highly innovative and effective in both fitness and competitive swim training.
Where can you purchase Laguna Fin Co?
You can grab a new pair of Laguna Fins from our website www.lagunafin.com, where you can also check out new stories, videos, and interviews on our blog. You can also buy them straight through our Instagram and Facebook.
Swimming news is courtesy of Laguna Fin Co, a SwimSwam partner.