This video is courtesy of BEYOND THE X.
This Water Polo feature video was produced and edited by: Scott Hargrove / Maxpreps.com
Via Youtube:
Just 15 months after a horrific diving accident leaving him paralyzed from the chest down, Zach Pickett inspires with a quiet and unassuming spirit, a courageous and harrowing story, and a positive and straightforward attitude.
The SwimSwam Water Polo Channel is courtesy of HardCorePolo.
Follow HARDCOREPOLO on Twitter here. 
See the latest Tony Tuesdays courtesy of HARDCOREPOLO on SwimSwam here!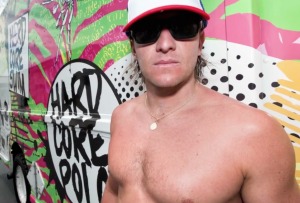 Founded on the pool decks of Southern California by serious swimmers who know what it means to train at intense levels on a daily basis HARDCOREPOLO is here. HARDCOREPOLO is the first brand to truly examine and explore the ethos of the hardcore polo player. HARDCOREPOLO is an authentic and innovative designer, marketer and distributor of premium quality young mens and young womens swimsuits, training gear, clothing, accessories and related products under the HARDCOREPOLO name. Our true, authentic, athlete driven, innovative, iconoclastic, and creative style differentiates us from the bland competitive swim suit industry and gives us reason to be. Start to finish, design, cutting, sewing, everything we produce is made in our native Southern California, something we are very proud of.
HARDCOREPOLO is a SwimSwam partner.